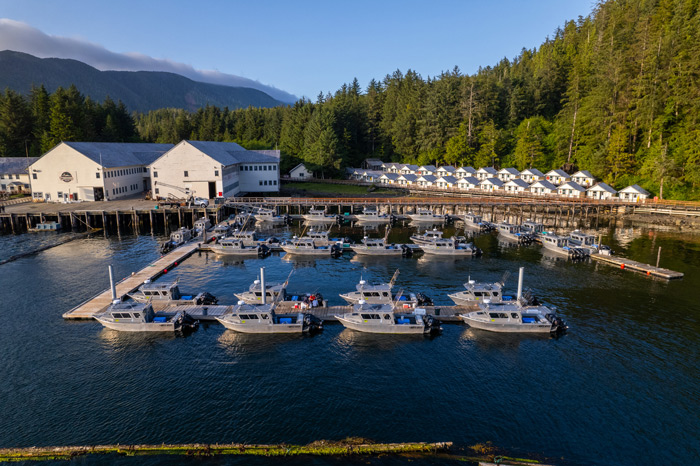 FROM THE GENERAL MANAGER
Fishing and Beyond
There's nothing quite like the experience of ocean fishing in Alaska!  To round out the whole adventure, we not only provide great fishing guides with boats equipped with the finest electronics and fishing gear, we're ready to help you relax and enjoy the surrounding beauty back on shore. 
Here's a list of onshore activities for your pleasure:
When you first arrive back at the docks, hang out a bit to get your photos taken with your haul. Even the photo-shy should stay because of the possibility of winning King of the Day. If you haven't entered our King of Kings Salmon Tournament, you may have brought in the biggest silver salmon or lingcod or halibut. (If you haven't gotten your Halibut Tag yet, call now.) Tell the photographer your story and spell your name for her.  Are you a first timer, one of our youth anglers, enjoying a family celebration?  Whatever it is, we'd like to know to possibly feature on our social media. 
You may want to visit your accommodations to refresh and relax a bit. But don't lose too much time.  There's a lot more to do on shore. 
Visit the Lagoon Saloon either before or after dinner, it opens at 4:00. You can play pool, poker, ping pong or simply swap big fish stories with other guests.  Ask Ron, the bartender, for one of his specialty drinks
For golfers, try our 165-yard drive across the lagoon to the green where likely you'll see deer and bear grazing. Balls are available in the General Store. We may even have a goal for you to try beating because Davis Chatfield, a newcomer on the Korn Ferry Golf Tour, is visiting us. Check at the General Store to see if he left the results of his shot.
Enjoy our buffet-style dinner with delectable appetizers (crab, shrimp and more), fresh salads, soups, main dishes that include fish and meat (possibly elk or lamb or beef), potatoes, fresh vegetables and yummy desserts or ice cream with toppings. Of course, our new Stoller Vineyard wines come with dinner.
After dinner, to help with that sumptuous meal, you may choose to take the mile walk to our namesake waterfall. You'll see deer and bears, both of which step aside on the forest path to allow visitors to continue their trek. You'll pass historic cannery structures amidst the Tongass forest, the largest temperate rain forest in the world. Ocean inlets and beaches share other beautiful views. Be absolutely certain to bring your camera for those stunning sunsets, ocean and wildlife photos to enter in our annual Guest Photo Contest.
Ask for help exploring our old cannery structure where you'll see the machinery and processes used to supply our WWII troops with canned salmon.
Learn more about our history as one of the largest canneries in Alaska by checking out the binders in our office lobby next to the General Store. You'll see volumes of our history plus enjoy some fun stories about the people and animals.
In the General Store, find some interesting gifts and souvenirs to take home or supply yourself with special beverages for back in your rooms or for fishing.
Consider spending a night in Ketchikan, either before or after your visit at our resort. You'll enjoy the art galleries, museums of native artifacts, Saxman Village, shops and great food. Ask for more information or visit the Ketchikan Visitors website.
It promises to be an exceptional season, and everything is coming together beautifully including our new and refurbished cabins, our new wine cooler, BBQ and more.  We so enjoy sharing this exceptional experience with everyone, no matter age or needs. Our goal is for you to take home the best memories yet!