THE HUB OF FISHERMEN FOR OVER A CENTURY
Accessible only by air and sea, Waterfall Resort is located on Prince of Wales Island in Southeast Alaska's 1,100-island Alexander Archipelago, near the famed Inside Passage, the historic settlers' route turned interisland marine highway. The truth is, though, we're as easily reached as we are a wonderfully remote Alaska fishing lodge. Just a short floatplane flight from Ketchikan—the Alaska port town just 90 minutes from Seattle, Washington—and you're transported to another world.
Our 52-acre property is surrounded by the Tongass National Forest on our 2,770-square-mile island's craggy west coast. Here, nutrient-rich spring runoff and a confluence of ocean currents attract millions of bait fish, which in turn feed vast populations of halibut, lingcod, and rockfish—as well as the extraordinary annual returns of king and silver salmon.
Of course, those wily salmon know exactly why they converge along our shores each summer. They're bulking up for their inland journey to their spawning grounds—rivers and creeks in Washington and Oregon, and the 14,000 miles of wild Alaska waterways throughout the Tongass.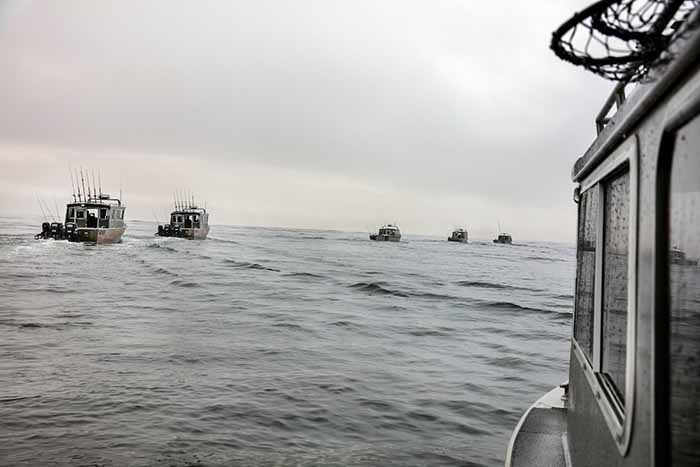 LEADING OFF
ON THE MAP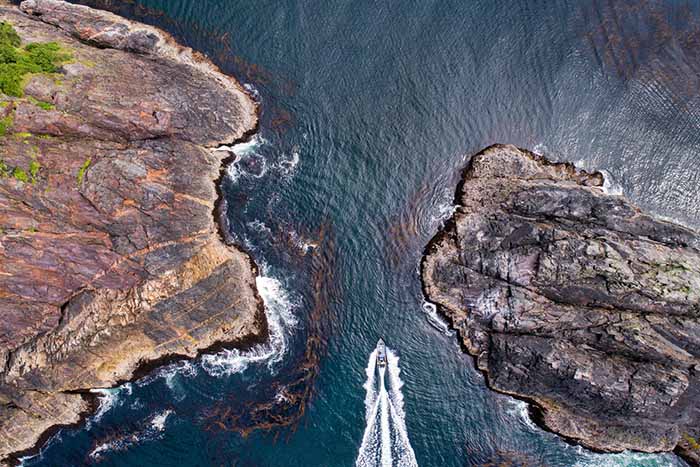 MAKING THE CUT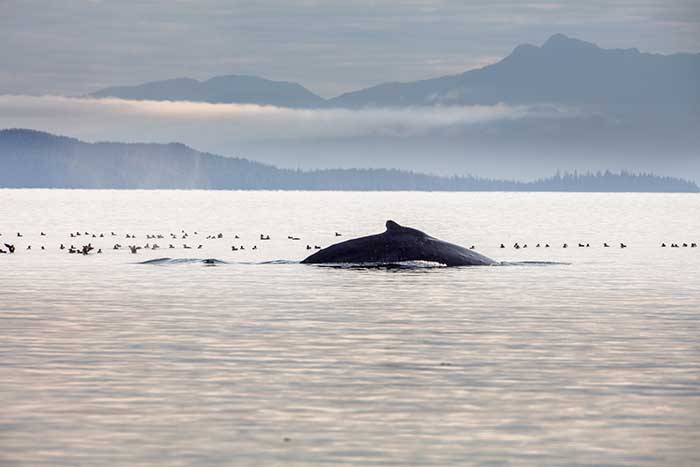 THAR SHE BLOWS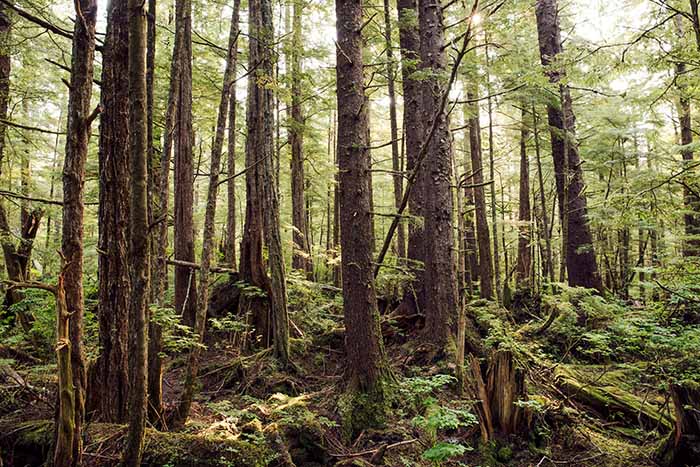 FORCES OF NATURE
Established by Presidents Teddy Roosevelt and Calvin Coolidge in the early 1900s—at 16.7 million acres, the largest national forest in the U.S.—the Tongass is the world's second largest rainforest (after the Amazon), and claims as much or more distinction for its richness as an ecosystem. A vibrant tangle of spruce and cedar, hemlock trees, mushrooms, berry brambles, and mulchy layers of decaying plants known as muskeg, it's said to have the greatest density of organic matter on the entire planet.
Not surprisingly, such thriving habitat supports jaw-dropping wildlife. At Waterfall Resort, not only do we share our coast with vast populations of fish, humpback whales, orcas, otters, crabs, starfish, murrelets, and puffins, but we also share our densely wooded acres with black bears, bald eagles, bats, minks, Sitka black-tailed deer, and more.
Ready to book? Contact reservations at 800-544-5125.