FROM SEA TO TABLE (YOURS)
One of the best parts of a fishing trip is savoring your catch when you get home. And once you've lured those salmon, halibut, lingcod, and rockfish to your boat, your job is done. At Waterfall Resort, fish processing is complimentary, and guests leave all the cleaning, cutting, and fish-box packing to our crew of on-property experts.
Cuts and Yields
Not sure which cut to choose? Ask your fishing guide about the tastiest steaks and fillets. And be sure to note the approximate culinary yields of processed fish relative to caught fish weight:
Salmon 45%  ·  Halibut 45%  ·  Lingcod 20%  ·  Rockfish 17%
Fish Boxes and Shipping
At Waterfall Resort, fish boxes accompany guests as luggage and travel under Alaska Airlines weight restrictions. On departure day, our on-site Alaska Airlines agent tags your fish boxes at check-in, right along with your bags. Or, if you plan to continue your travels before returning home, our crew can recommend nearby freezer storage facilities or arrange for future delivery.
Ready to book? Contact reservations at 800-544-5125.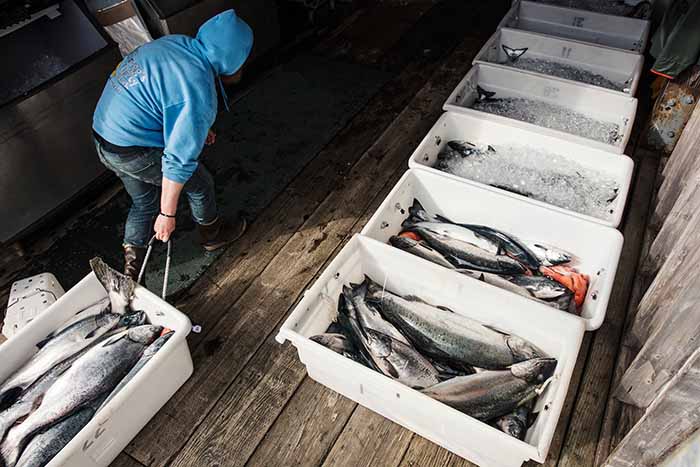 HEAVE HO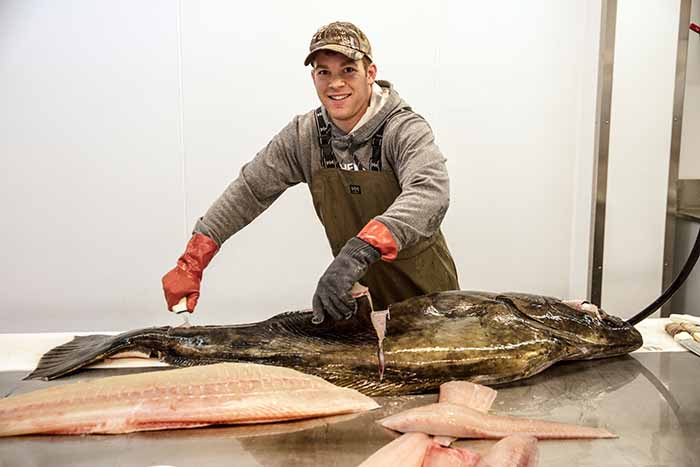 CUTTING UP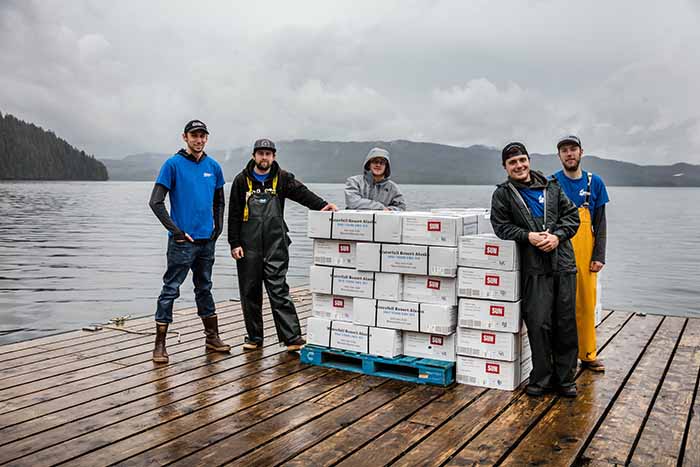 GRAB AND GO
Randy Tanner, Seattle, Washington