THE BEST IN WILD ALASKA ANGLING
You don't have to be a seasoned angler to fish at Waterfall Resort. Your very first catch could land you a prize in our King Salmon Jackpot Challenge in June, or our season-long fishing contest, the King of Kings Salmon Tournament. (Trust us, it's happened.)
We welcome anglers of all skill levels, from first-timers to seasoned pros, and we're committed to making every guest's stay with us their best fishing trip yet. Keys to our success are our custom fleet and top-of-the-line gear, expert guides, the scale of our operation, and our storied location.
Wild salmon return every year to our fishing grounds off Prince of Wales Island. Here, along the island's craggy western shore, nutrient-rich spring runoff, and a confluence of warm ocean currents create ideal habitat for millions of bait fish, which, in turn draw our epic seasonal runs of king and silver salmon, as well as a bounty of Pacific halibut, lingcod, and more than 20 other fish species.
Ready to book? Contact reservations at 800-544-5125.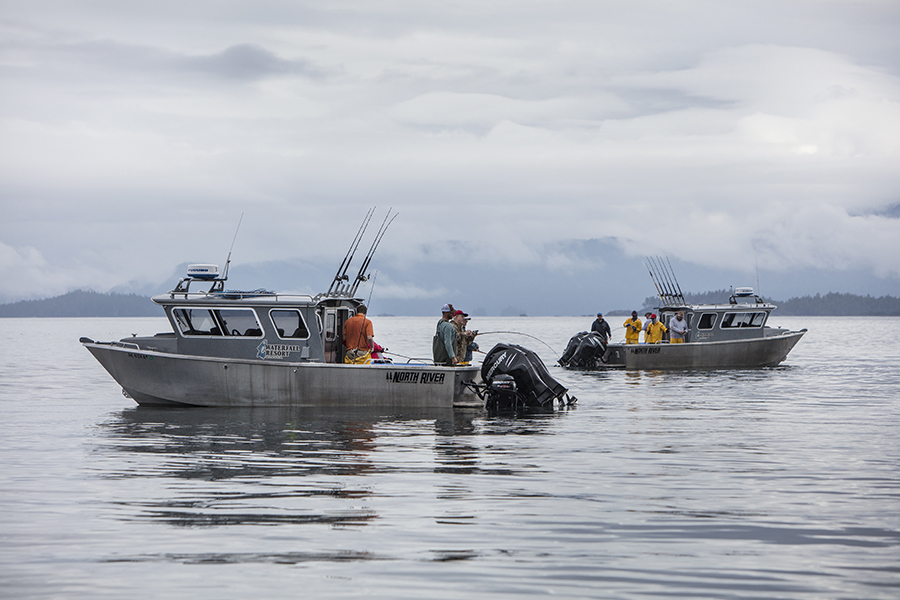 COMMAND PERFORMANCE