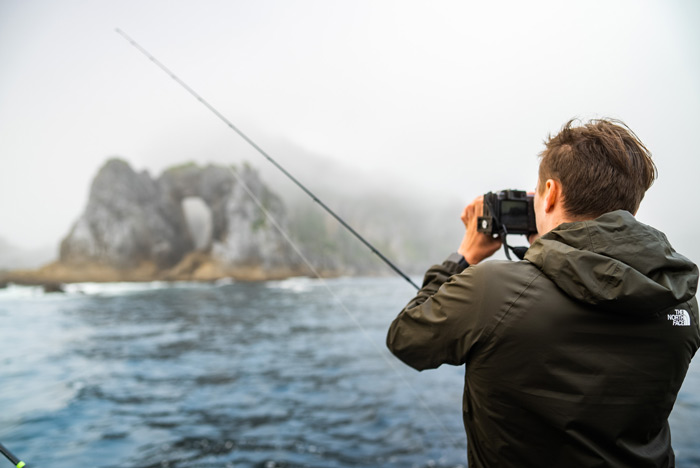 FISH STORY
International Photographer Visits Waterfall Resort
Artem Shestakov, originally from Ukraine and now living in the US, travels the world looking for the most remote and exclusive locations to add to his impressive portfolio. He captures unique and unseen parts of the world and has been featured in major publications including Forbes and ABC News.  As a social media influencer, her has over 1.7 million followers across all the major platforms.
This past 2021 season, Artem spent 8 days with us photographing Alaska and his experiences fishing at the resort.  He brought videographer Kristof Poza of Sixteen Nine Films in Ecuador to document the adventure on video and with drones.  The result? Absolutely inspiring - check out his video below. 
You can view more of his work on our social media as well as his own.   For purchasing a piece, visit his portfolio website, 15% of his proceeds on the sale of his art is donated to nonprofits that are focused on the environment and ecology.
In addition to his art, Artem's dry wit and stories of his international experiences, for example his photographing yak herds in remote Mongolia, captivated other guests at the Lagoon Saloon and at dinner. His visit was fun and has resulted in some beautiful photos that you will see on our social media, website and articles. Thank you, Artem and Kris.
After his stay at our resort, Artem went on to visit and photograph other parts of Alaska.  We all look forward to seeing more of more of his art on his social media and on ours.