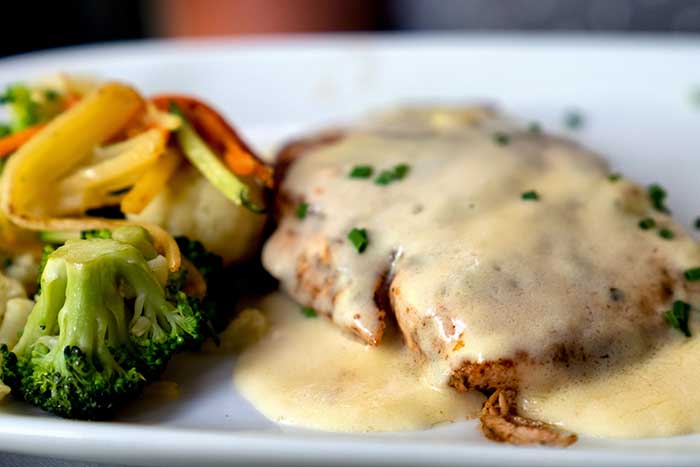 CHEF MEAGAN RECIPE
Creamy Mustard Coho
Preparing this dish requires nothing more than a small bowl, parchment paper, and a baking sheet. So what do you put in that bowl? Combine crème fraiche, Dijon and whole-grain mustards, shallots, capers, chili flakes, and a pinch of nutmeg.
Mix until creamy and season to taste with salt and black pepper. Next, pop your fillets onto a lightly oiled baking sheet and slather with the mustard mixture. Then bake for 15 minutes in a hot oven until just cooked through.
To serve, plate each fillet, spoon extra sauce on top, and sprinkle with chopped parsley. Serve with grilled mixed vegetables and rice pilaf, accompanied by a tasty glass of Tempranillo or a black IPA.