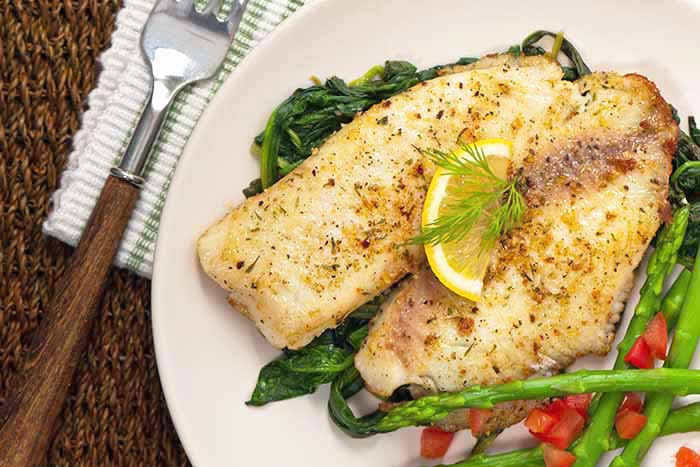 CHEF MEAGAN RECIPE
Red Pepper Lingcod
This is a delicious dish to serve year-round that, with the help of a food processor, is a snap to prepare. Start with two pounds of Alaska's famed lingcod and a few basic ingredients—garlic, olive oil, cream, grated parmesan cheese, and par-boiled, sliced carrots and bell peppers—plus one jar of chopped and roasted red peppers.
Mince the garlic and sauté in olive oil with the jar of peppers. Puree it all in a food processor, then return the mixture to your skillet, add the cheese, sliced peppers, and carrots, and simmer for five minutes. Place the fish in a baking dish and empty the skillet over the fillets. Pop the dish in the oven for half an hour and the lingcod should be nice and flaky.
Or brush the fillets with olive oil, bake, and serve the sauce on the side. Then plate the fish with heaps of fluffy white rice, or go with warm olives and roasted fingerling potatoes. And be as generous with your beverages—perhaps a Sauvignon Blanc or pale ale.