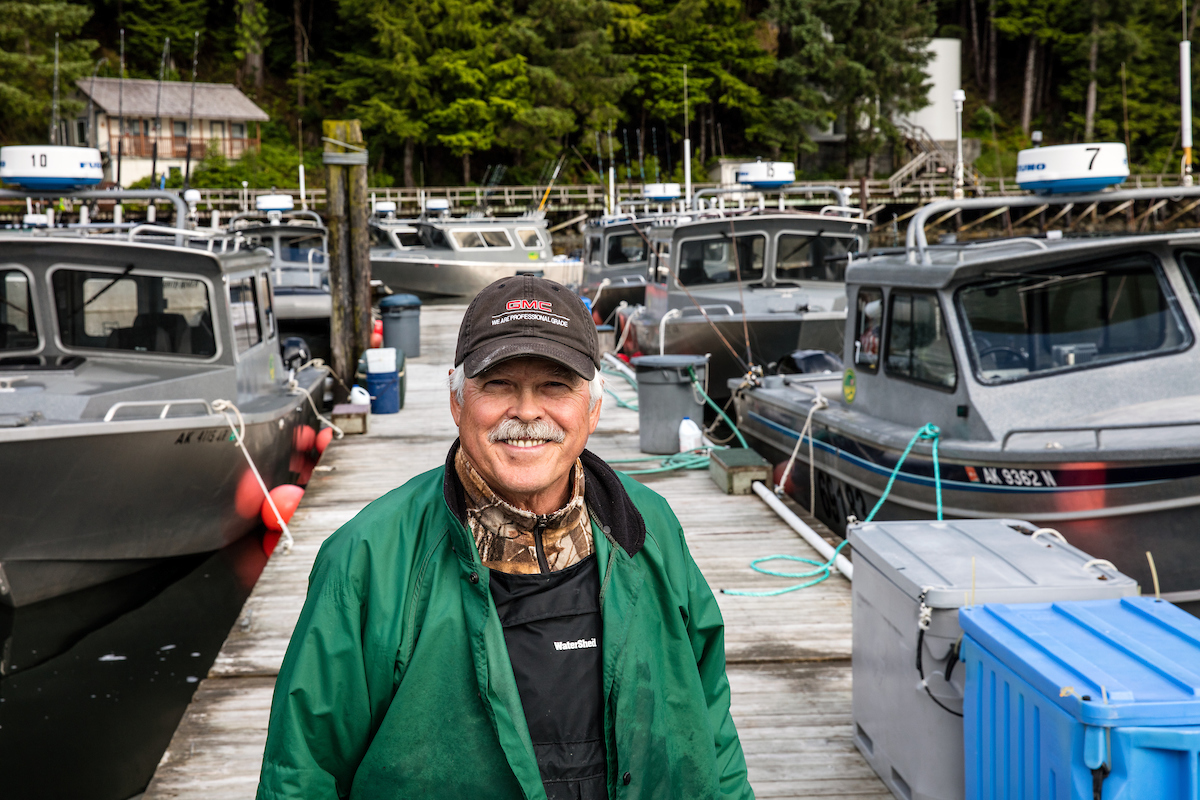 FROM THE GENERAL MANAGER
2019 Lingcod and Red Snapper Highlights
Along with all the impressive king catches for our annual King of Kings Salmon Fishing Tournament, we saw some exciting lingcod and red snapper action this summer, Waterfall Resort's 39th season here in Southeast Alaska.
Bob Essenpreis of Yelm, Washington, shot to the number one spot on the lingcod leaderboard after he caught and released a 50-pounder. Frank Zummo of Colton, California, came in second with his 45-pound catch.  Eric Schiff (above, left) of Honolulu, Hawaii, landed in third place on August 12 with a 43.9-pounder. Other notable showings on the lincod front included Tom Krause of Clackamas, Oregon, with a catch-and-release 40-pounder on June 25; David Ohre of Abilene, Texas, with a 41.5-pound lingcod on July 10; David Chan of Flagstaff, Arizona, with a 41.2-pounder on August 1; Ed Hedland of Seattle, Washington, with a 40-pounder on July 10; and David Bertagna (above,right) of Redding, California, with a 39.4-pound lingcod on July 26. If you're keen on learning more about the lingcod you can check out our article published February 2019 titled Lingcod Lowdown.
Michael Gates (above, center) of Danville, California, scored the largest red snapper of the season (also known as yelloweye) weighing a hefty 22.6 pounds on June 19. The following day, June 20, Michael was crowned king of the day with his 26.2 king salmon. This isn't Michael's first season reeling in impressive catches at Waterfall Resort, in 2018 Michael won the biggest silver salmon of the month for June. 
A hearty congratulations to all!