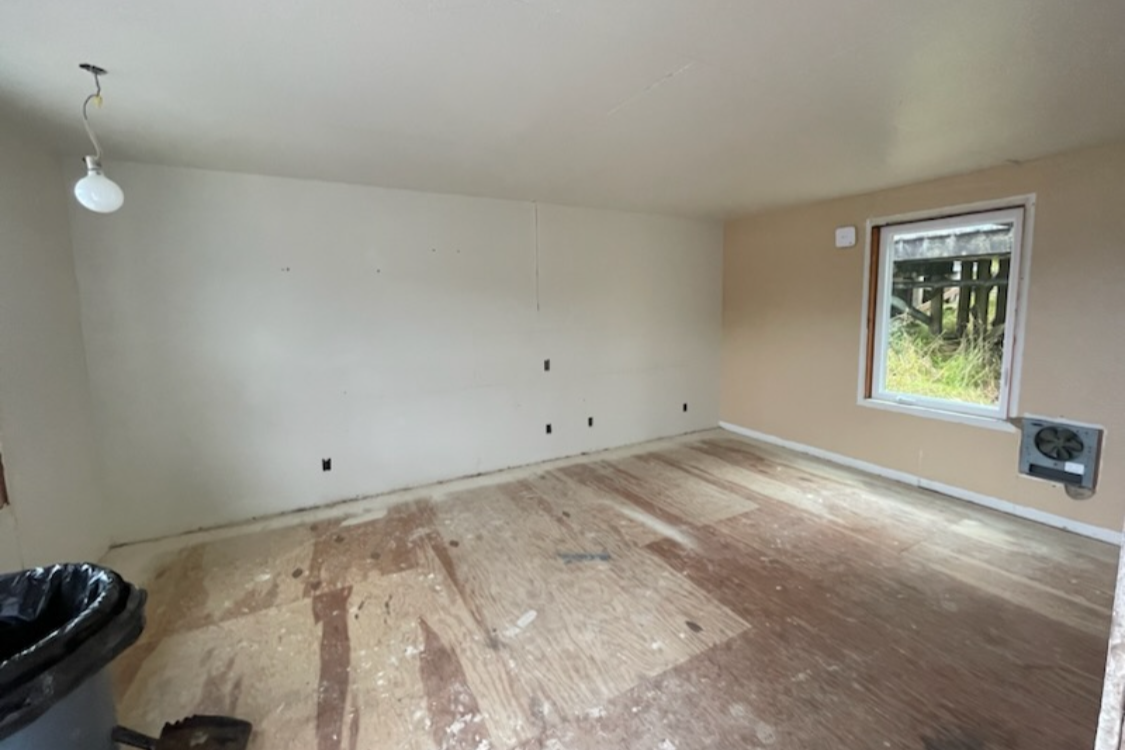 BOARDWALK CABINS RENOVATION - PHASE 1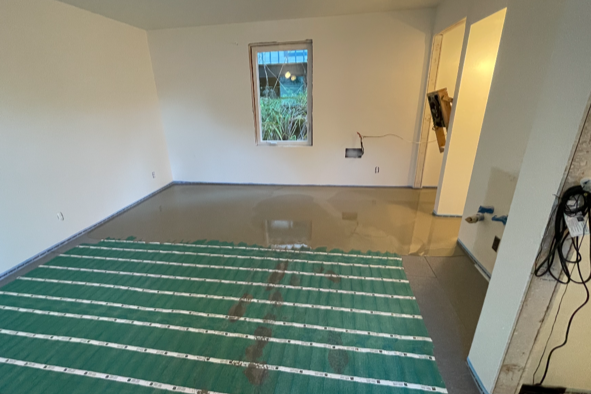 BOARDWALK CABINS RENOVATION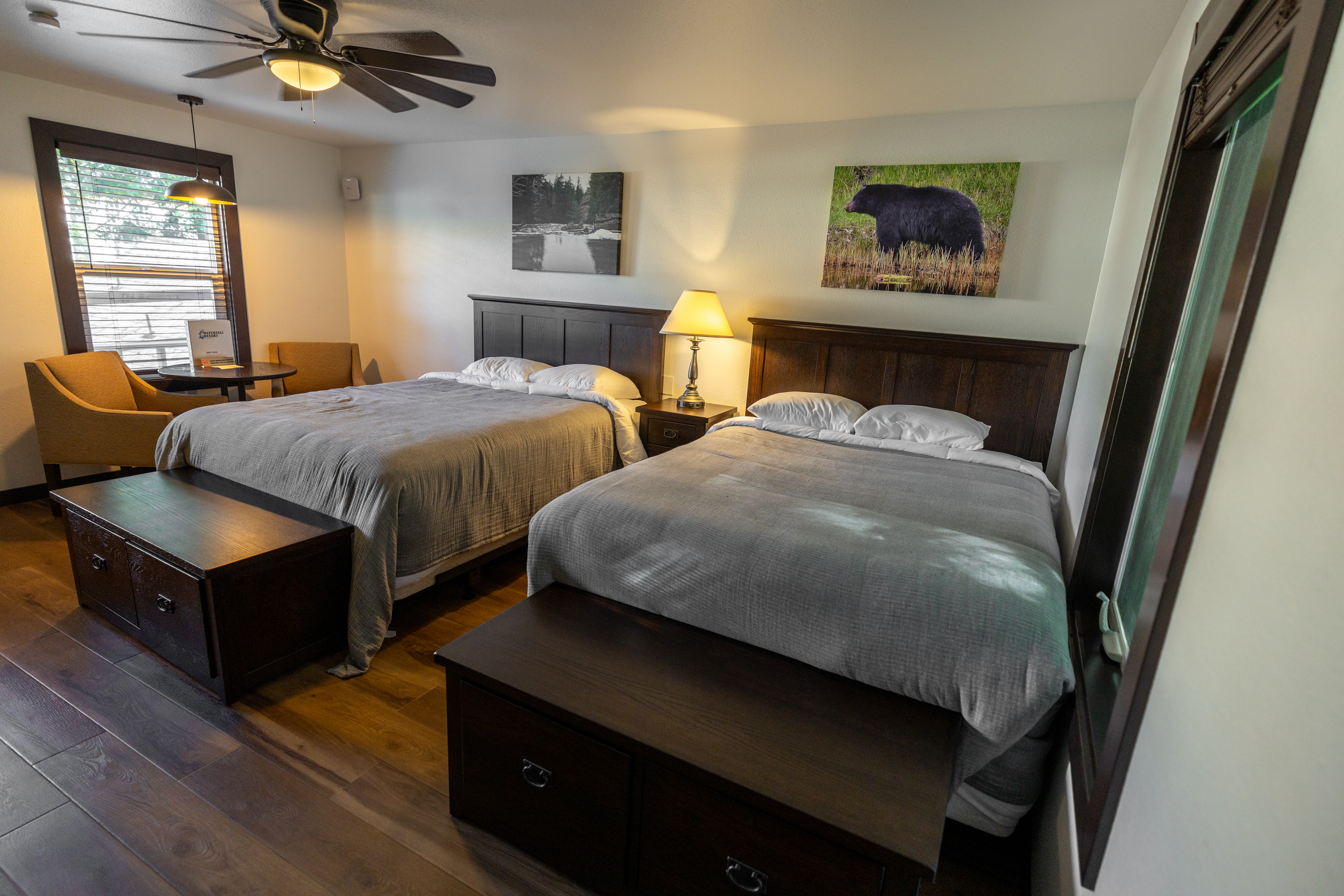 RENOVATED BOARDWALK CABINS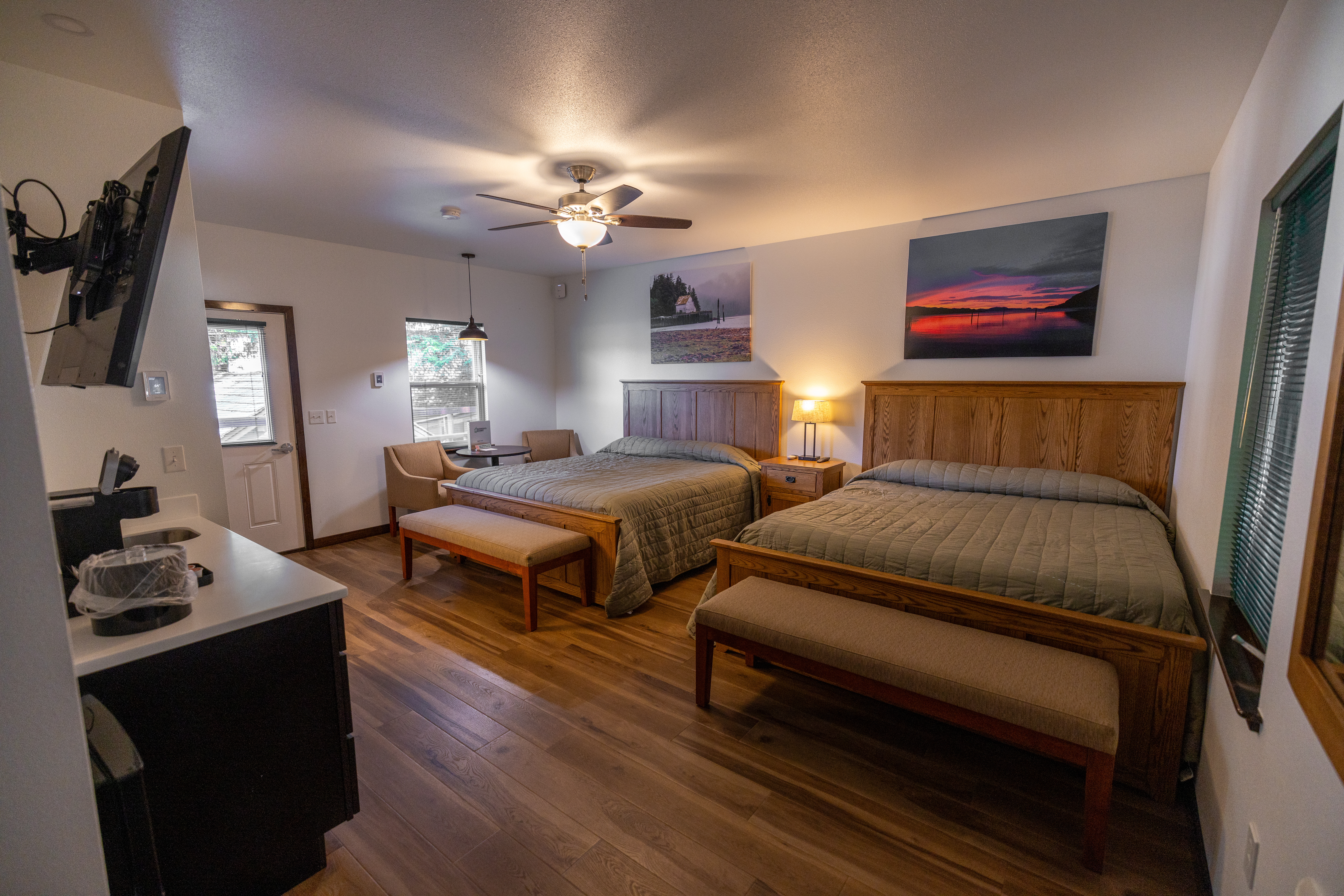 RENOVATED BOARDWALK CABIN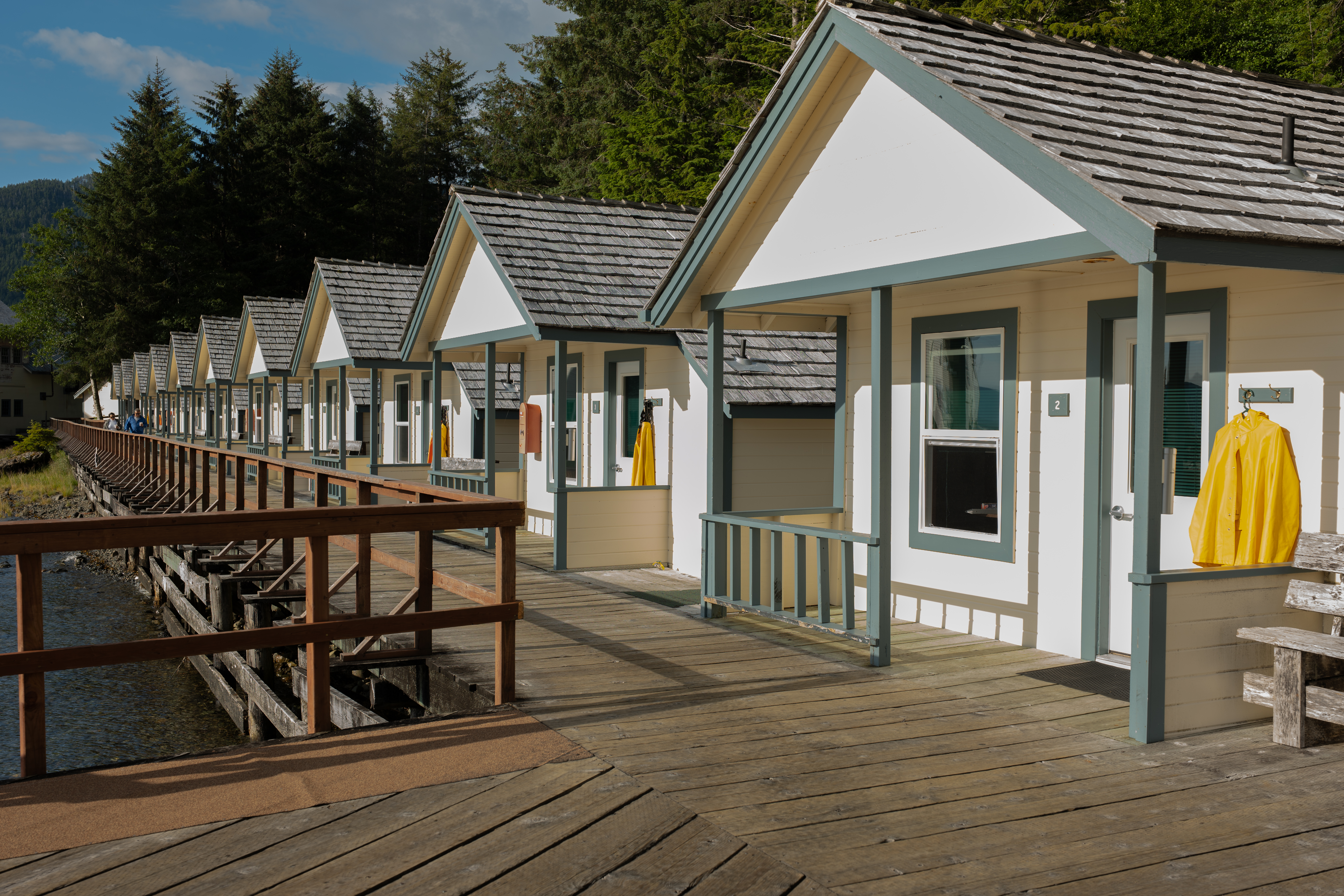 THE BOARDWALK CABINS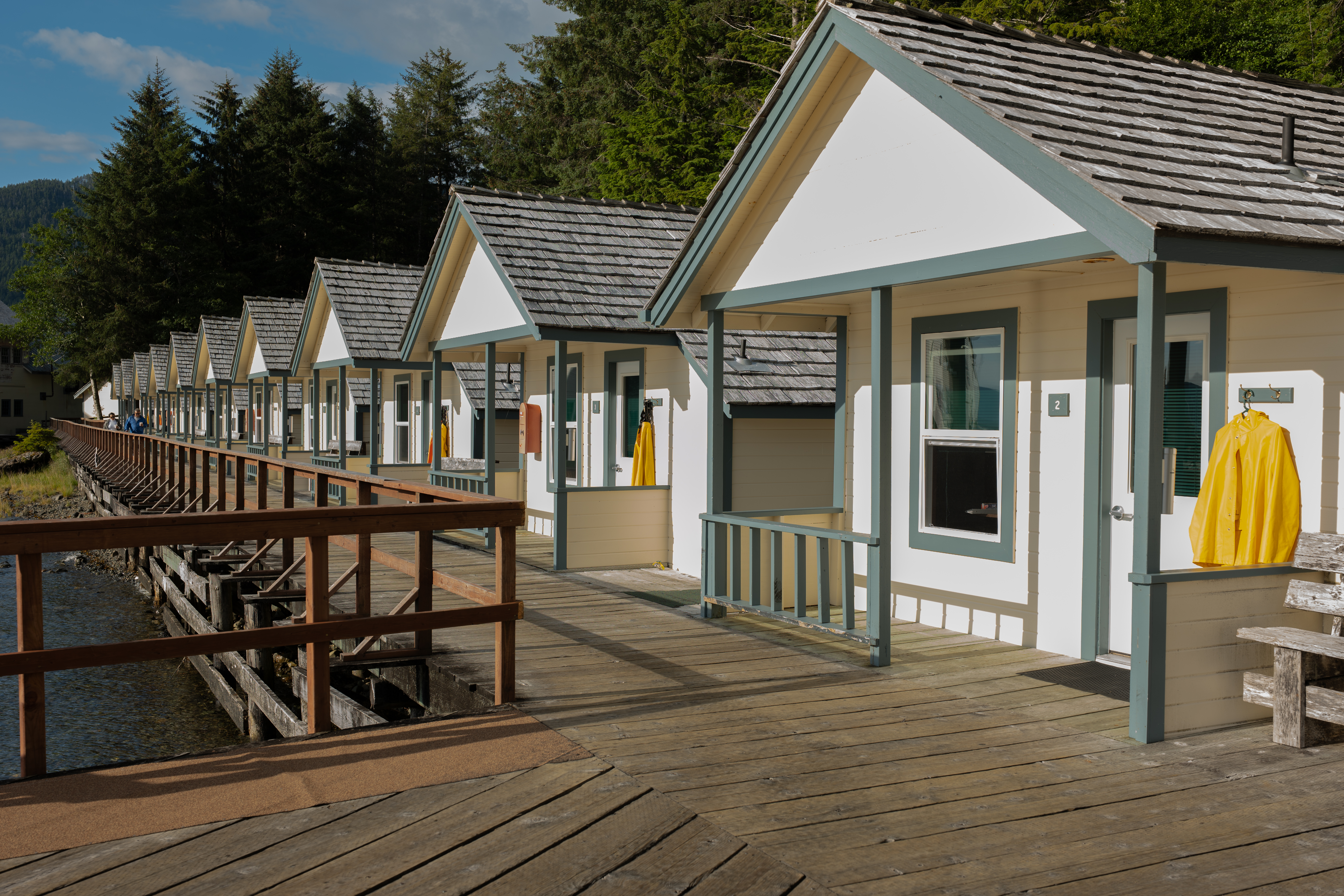 FISH STORY
Boardwalk Cabins Renovations
Nestled amidst the rugged beauty of Alaska, Waterfall Resort has long been a haven for fishing enthusiasts seeking an escape into the untamed wilderness. In a bid to elevate the guest experience, the resort has recently undergone a comprehensive overhaul of its cabins, introducing a plethora of upgrades that seamlessly blend luxury with the rustic charm of the Alaskan landscape.
1. All New Furnishings
The cabins now boast all-new furnishings, a testament to Waterfall Resort's commitment to providing unparalleled comfort. The upgrade includes larger queen-size beds, replacing the previous full-size beds. Accompanying these are nightstands, foot benches, chairs, and small sitting tables, creating a cozy retreat for guests after a day of adventure in the wild.
2. Upgraded Heating System: Embracing Warmth
Embracing the Alaskan climate, the cabins now feature an upgraded heating system, complete with in-floor heating. This ensures that guests are enveloped in warmth during the evenings, enhancing the overall coziness of their stay.
3. Ceiling Fans
The introduction of ceiling fans enhances air circulation within the cabins, allowing guests to customize their environment and maintain a comfortable temperature throughout their stay.
4. New In-Room Lighting
Thoughtfully curated lighting now illuminates the cabins, creating a warm and inviting ambiance. The carefully chosen fixtures add a touch of elegance to the rustic interiors.
5. New Bar Countertops and Cabinets
The addition of new bar countertops and cabinets elevates the functionality of the cabins, providing guests with convenient spaces for preparing refreshments and storing essentials.
7. Enhanced Insulation: Temperature Control and Tranquility
The undersides of the cabins have been insulated to optimize temperature control and reduce external noise, ensuring a serene and comfortable environment for guests to unwind.
9. Bathroom Upgrades: Modern Amenities
The bathrooms have undergone a transformation with new vanities, toilets, and mirrors. These modern amenities complement the rustic charm of the cabins, providing guests with a perfect blend of comfort and convenience.
10. New Plank Flooring
Replacing the old carpet, the new LVT plank flooring not only adds a great finish but also proves to be a more practical choice, especially in the context of a lodge surrounded by the Alaskan wilderness.
12. Upgraded Wifi Accessibility: Staying Connected in the Wild
Recognizing the importance of staying connected, the resort has upgraded its WiFi accessibility throughout all cabins, ensuring guests can share their unforgettable moments with friends and family while reveling in the beauty of the Alaskan wilderness.
13. Fresh Paint
Completing the transformation, the cabins have been adorned with fresh interior paint and trim, creating a harmonious blend of modern comfort and rustic aesthetics.
These extensive upgrades at Waterfall Resort redefine the concept of luxury in the heart of the Alaskan wilderness. Guests can now indulge in the thrill of the catch by day and retreat to a haven of comfort and sophistication by night, making every moment at Waterfall Resort an unforgettable experience.