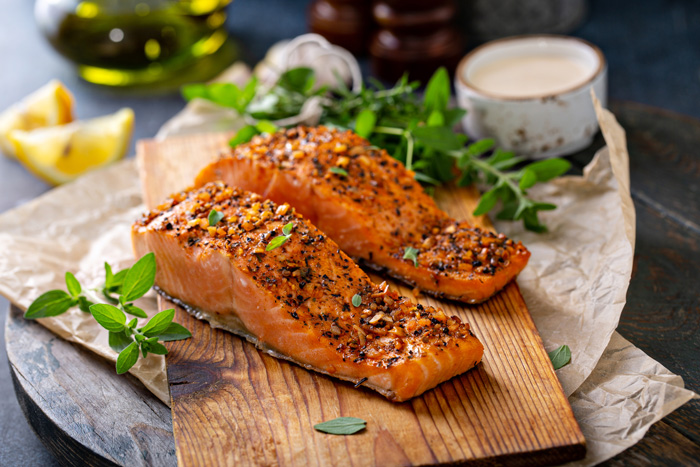 CHEF MEAGAN RECIPE
Citrus Harissa Salmon
With this delicious recipe you will discover how great harissa is and add it to your pantry to liven up your meals.
Harissa is not spicy its more flavorful and robust. Harissa is a Tunisian hot chili pepper paste, the main ingredients of which are roasted red peppers, Baklouti peppers, spices and herbs such as garlic paste, caraway seeds, coriander seeds, cumin and olive oil to carry the oil-soluble flavors. Harissa is from North Africa.
When you plate this salmon make sure to use the roasted citrus as well. It will be tender and add a great bitter quality that will balance well with he spice and the citrus juice. If its too spicy for your taste just drizzle a little honey to off set the spice.