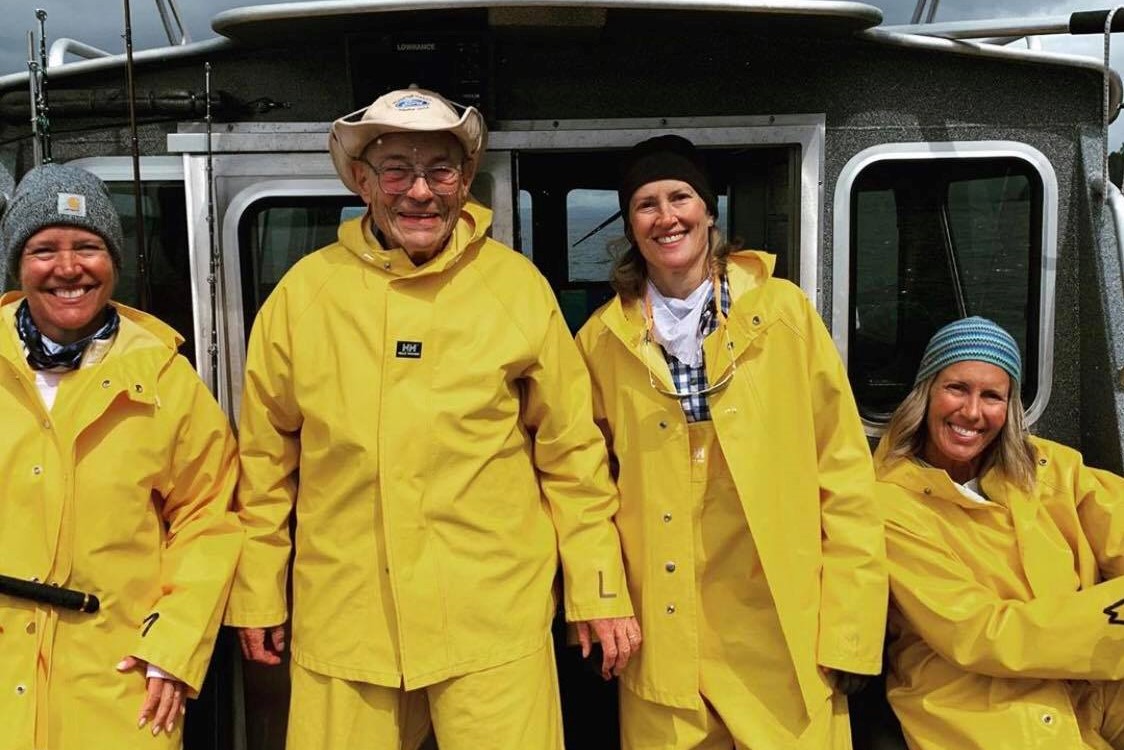 Herrick and his daughters in 2019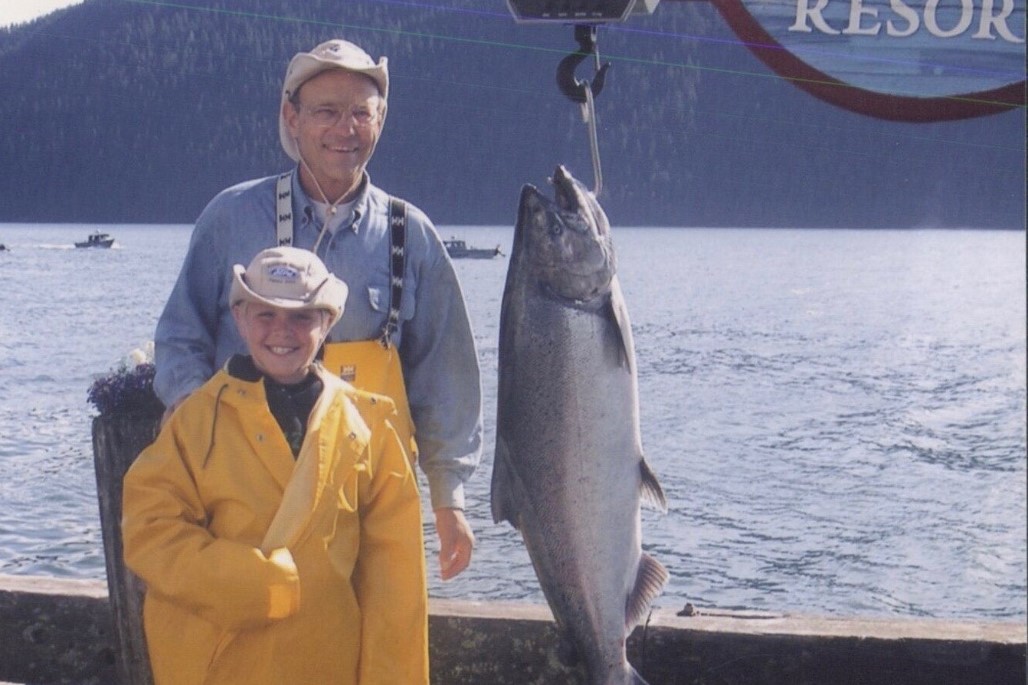 Herrick and his grandson Bo in 2004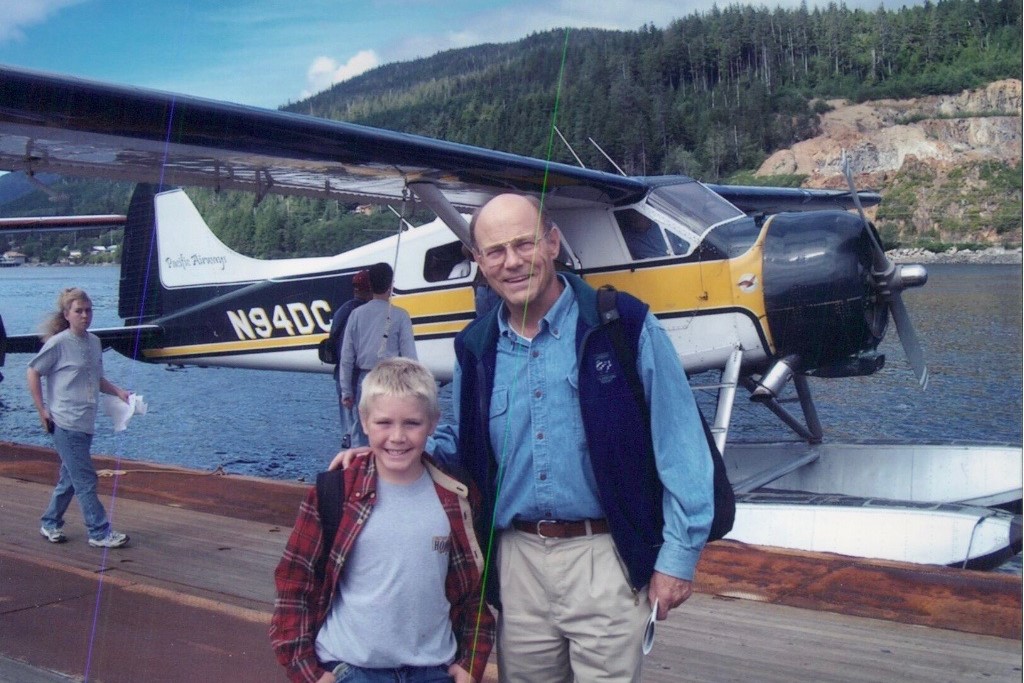 Herrick and Bo in 2004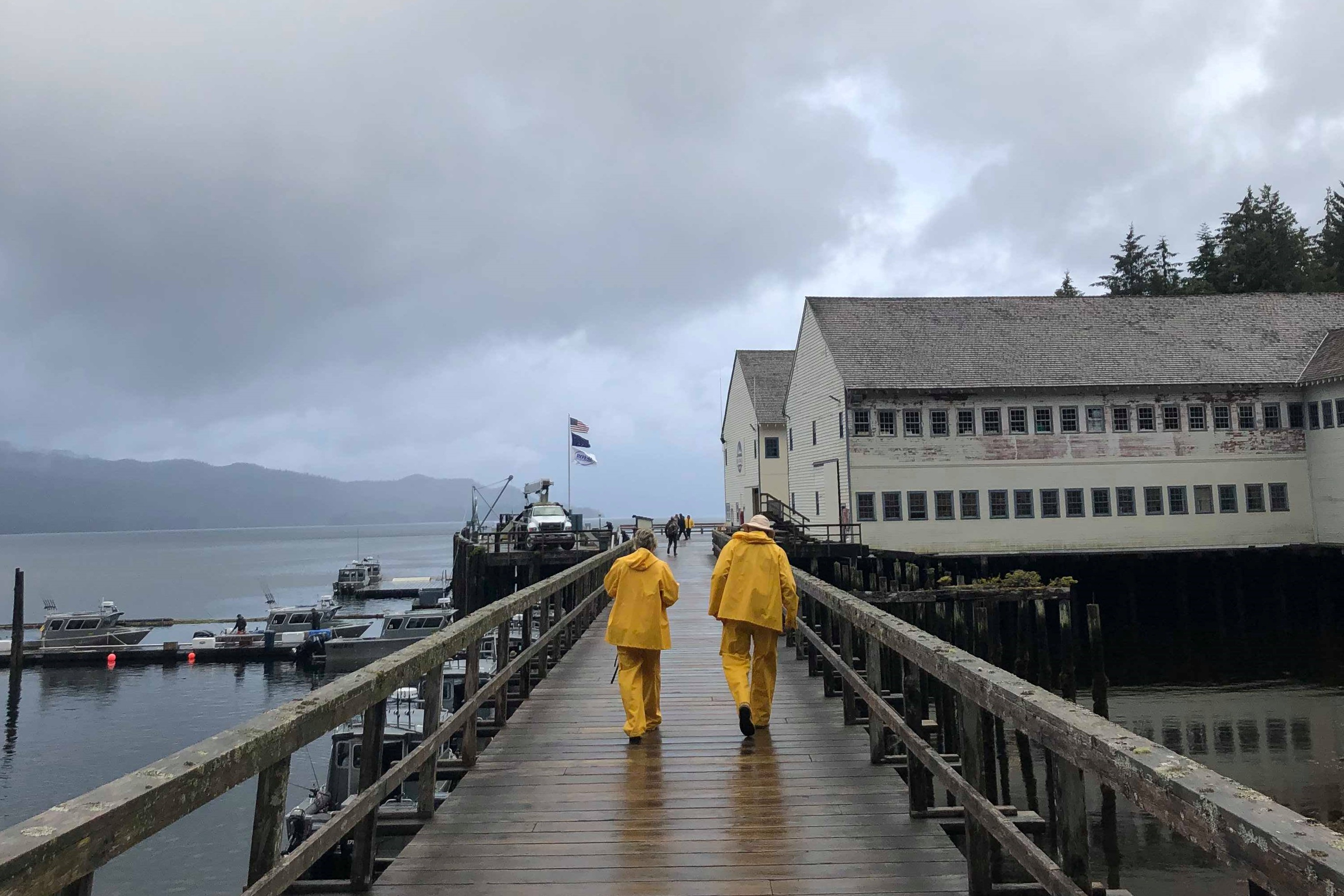 Herrick And Family in 2019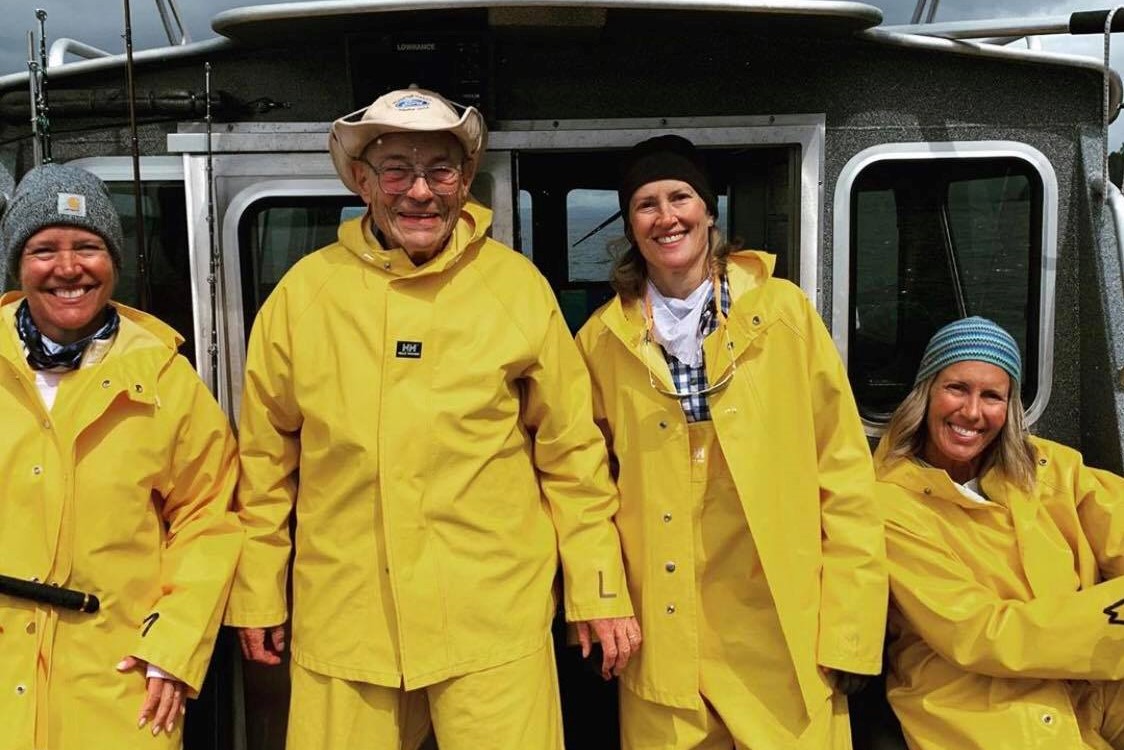 GUEST STORY
Generations of Fishing
Posted 11/20/2019
Herrick Garnsey is 82 years young, and he loves fishing in Alaska.  He first came to Waterfall Resort Alaska with the Ford Motor Company in 2005, then again in 06 and 07.  Each time, he brought along one of his grandchildren. They had such fun that, for his Father's Day wish in 2018, he shared his desire to take his beloved daughters in 2019. The daughters got busy and, using Waterfall's Gift Wrap a Fishing Trip holiday special, they purchased the adventure for the four of them.
"We had the best time together!" exclaims Wendy Garnsey Schneider. "He'd just published his memoir, so it was time to celebrate and enjoy a very special time together."
In 2004, Herrick brought his 10 year old grandson, Bo Brynteson, who ended up landing the third biggest King Salmon weighing 45 pounds and exactly one half Bo's own weight. "I had to hold him by the seat of his pants to keep him from being pulled out of the boat," shares Herrick. "Every time he got the fish up close he'd look up and say, 'Grandpa, I almost have him in,' only to look down and see 100 feet in the reel dial again!" Bo won $75 for his catch that day, more money than he had ever seen, according to Herrick.
The next year, Herrick brought granddaughter Emily Schneider, 14 years old, and, in 2007, his oldest granddaughter, Brooke Brynteson, who was 16.  "Each trip gave me a terrific time to bond with those kids," explains Herrick.  "Of course bringing home huge boxes of fish to their families was very rewarding, and the wild experience on the water and on shore was beyond amazing. Flying in a seaplane was a first for them, too."
Thanks to Ford Motor Company and Herrick Garnsey, three generations of a family were able to experience the adventure and fun of fishing in Alaska.  As for Waterfall Resort, we had the honor of hosting them.  "One of the best things about Waterfall," shares Steve Cockrell, General Manager, "are the stories of firsts we hear from our guests of all ages. Thanks, Herrick, for sharing yours."