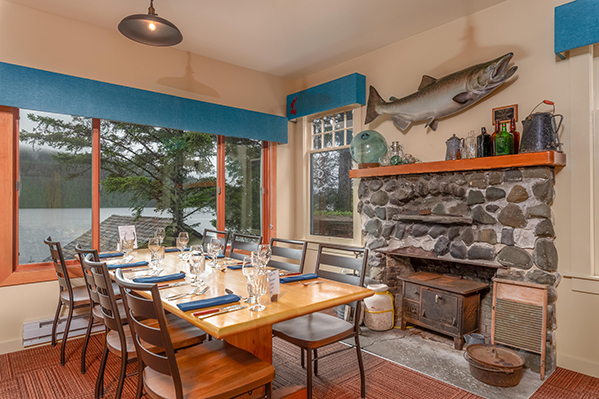 ON PROPERTY
The Dining Buffet is Back
Posted 12/2/2020
Our delicious food selection will be back this coming summer, and guests will be able to choose their favorites along our buffet line.  We've added glass barriers so you can see the food while keeping your masks on to maintain safety. Servers will fill your plate according to your pleasure. 
Because guests will be assigned one of the two seating sessions to maintain social spacing, guests who prefer to take their meals outside of the dining hall for leisurely eating will be accommodated. At dinner, that day's King of the Day awards will be announced to each session to keep the fun and competition lively.
Our hearty breakfasts will get you started for a great day of fishing with favorites of eggs, waffles, French toast, bagels with cream cheese, yogurts, juices, coffee, herbal teas and more.  At dinner, you'll be able to see and select tasty appetizers like our famous, fresh cracked-crab and giant shrimp, home-made soups and fresh salads.  Main courses vary from evening to evening and will include our savory rack of lamb, venison steak, salmon (of course), with au gratin or mashed potatoes, cheesy pastas, a variety of vegetables and so much more.
We're excited to go back to a more normal, yet Covid-safe, dining hall experience.  We hope you'll join us.