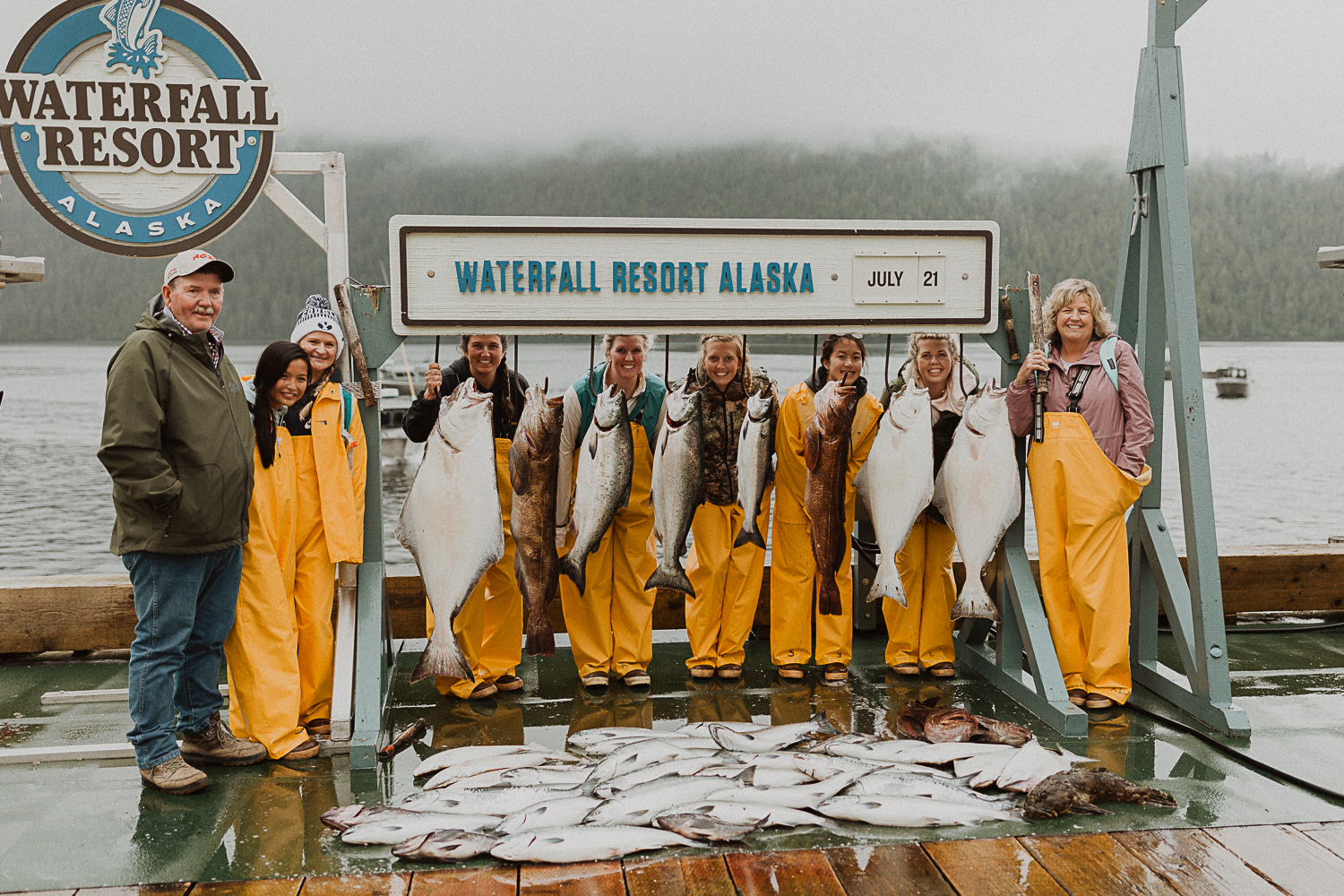 FROM THE GENERAL MANAGER
A Safe Alaska Fishing Adventure despite the Pandemic
The staff and crew are happy to report that Waterfall Resort had a very successful and safe 2020 summer season with no illnesses. While all guest remained happy and health throughout their stay, we thought it could be helpful to share some guest perspective on how Covid impacted their stay with us. 
We've been pleased and honored to see some very nice reviews mentioning how Covid was handled by our resort crew, one of which was by a family group of 2 sons with their dad, 78 years old.  They flew in from all over, Michigan, Georgia and California.
"I was a little anxious about coming. It was my first time on top of everything else.  Our first instruction was to get tested, and the process was seamless.  From the moment we landed in Ketchikan, guest service and attention to detail was first class.  We were taken to Cape Fox Lodge where we chose to stay the first night, and we presented results there, too.  Everyone was very Covid-conscious and carefully followed protocol."
~ Ted Sr.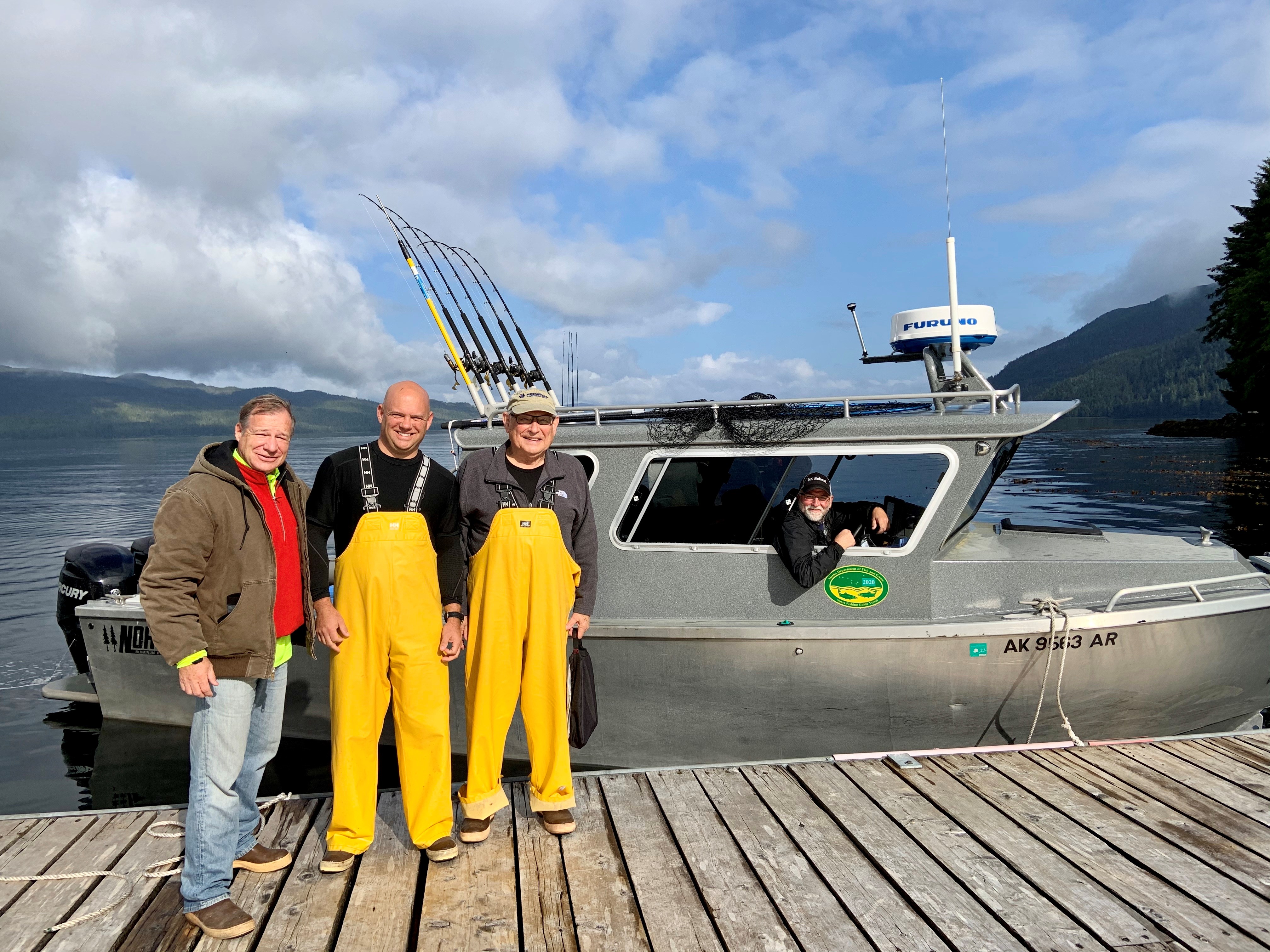 Ted Jr., who was visiting for the first time, said "I cannot imagine a more remote and safer place with the Covid test on top!". His Tripadvisor review pretty much sums it all up for their family:
Trip of a lifetime!
Unbelievable place, from the minute you book to the pre-trip Covid testing to arriving in Ketchikan, to the floatplane flight to the resort, the entire time we were there, fishing, meals, preparing and packing our fish, all of it, the float plane back, until we got on the plane, the Waterfall team took unbelievable care of us to make sure we had a trip of a lifetime, incredible service you won't see many, if any, places. Special thanks to our guide Jeff, we had a great time fishing, super accommodating, made sure we caught literally as much fish as we could handle, saw all the sights, and had a great time. If you've ever thought about going to Alaska fishing you aren't going to do better than this place.
Another family of first-time guests, 7 women and 2 men, ranging in ages from teens to grandparents, expressed their appreciation, too.  "Covid did present its challenges," shared Jana, the mother. "Specifically, one of our daughters had difficulty completing the pre-travel Covid test although not for lack of instructions by Waterfall. Our calls to the Waterfall office answered our questions and helped resolve the issue. Once at the resort, we felt very safe. The precautions everyone followed, including our fishing guide, kept us comfortable."
The Root family, photographed above by Sheyanne Petrovich, flew in from multiple States, Oregon, Idaho and Hawaii. They were celebrating 2 graduations, one from High school and one as a Master's grad.  Most of the women did not have any fishing experience yet decided their goal was to out-fish the men.
"Shaylee was the one who really loved getting back to the dock to unload all the fish and see who won that day, not to mention that she had given names to all the fish we caught!" shared Sabrina, the sister who organized the trip for the family. "Plus, the wildlife, bald eagles and excellent fishing was a huge, added-bonus to the experience. Alaska has spoiled us!" 
Sabrina's closing comment below pretty much sums up our goal for our guests – to provide a safe and inspiring respite away from the world's concerns, especially now!
The beauty and serenity, seeing God's creations untouched brings such a feeling of peace in this crazy world. I wish you could bottle up that feeling. Especially these days....
We look forward to sharing Alaska's great fishing and beauty with you in 2021!