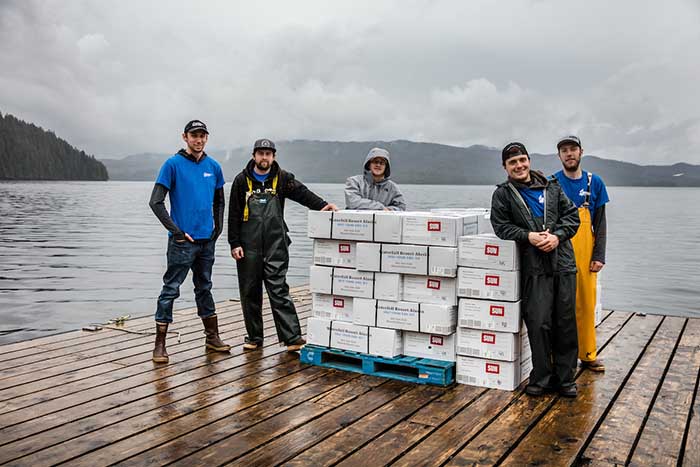 FISH STORY
Update On Fish Boxes
In our quest for continuous improvements for our guest experience, we've revamped our fish-box insulation for the coming season. Starting this summer, our processing crew will pack up your catch in state-of-the-art foil bubble bags designed and field-tested for maximum temperature control.
The three-eighths-inch-thick foil bags will replace the half-inch-thick Styrofoam top and bottom inserts and plastic bags used inside fish boxes in previous seasons. The new bags are water resistant, exceptional deflectors of radiant heat, and deliver the equivalent insulation of six sides of three-quarter-inch Styrofoam sheeting.
In sizes for both our standard 50-pound fish boxes and the smaller 25-pound boxes, the foil bags not only allow for tight packing that facilitates optimum fish freezing but they also insulate all the way around your vacuum-packed catch.
And as always, our on-site Alaska Airlines agent will route your fish boxes along with your luggage for your return trip home.