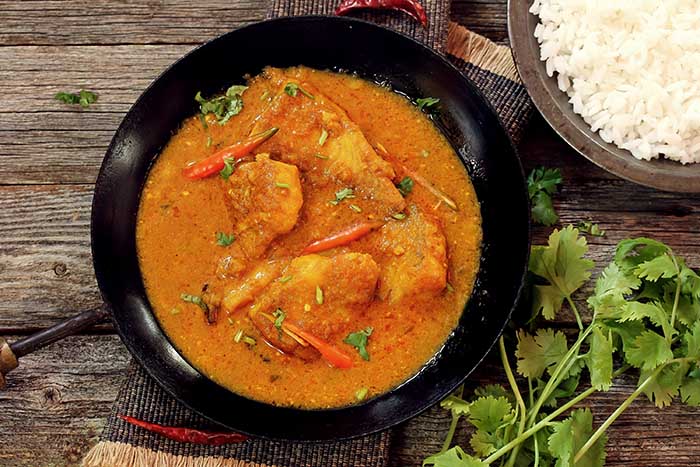 CHEF MEAGAN RECIPE
Thai Salmon Curry Soup
This spicy soup is a dish every angler should have in their repertoire. Besides that it's packed with flavor and utterly delicious, it's one of those recipes that invites improvisation. It works well with kings and silvers. It's also good with lingcod, halibut, or just about any other fish. You can load it up with chunky fillets or let the fish take a backseat to veggies. Key ingredients are coconut milk, red curry paste, red peppers, fresh herbs (mint, basil, cilantro), and lime juice.
This recipe calls for sweet potatoes, zucchini, bok choy, bean sprouts, chopped peanuts, and spinach leaves, but feel free to ad lib. Baby corn, bamboo shoots, broccoli, shiitake mushrooms, rice noodles, red onions, minced garlic, scallions, lemongrass, and sliced ginger are all tasty options, too.
Not to be skipped: the chilled lager or Pinot Gris accompaniment.