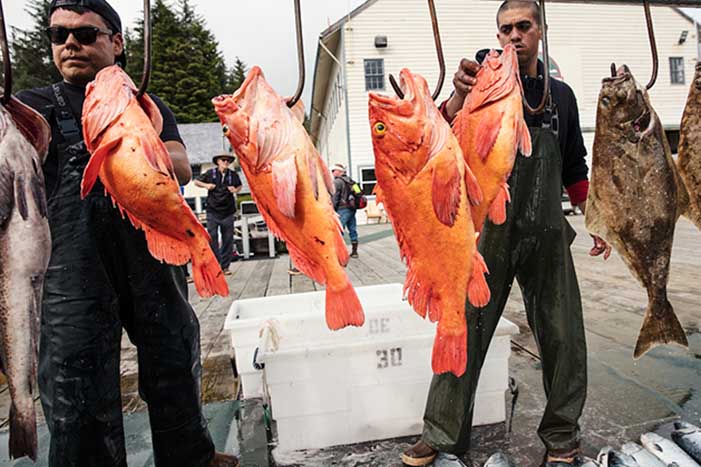 FISH STORY
All About Yelloweye
When it comes to fishing in Alaska you'll hear a lot about "Alaska red snapper," that distinctive fish known as yelloweye (Sebastes ruberrimus) that's unrelated to the red snapper you'll find most anywhere else in world.
Most red snapper species belong to the Lutjanus or Centroberyx genuses. Yelloweye are nonpelagic rockfish in the Sebastes genus (brethren include Sebastes melanops, aka "black bass") and thrive only in waters off the west coast of North America. Not to confuse matters, but yelloweye, which are a bright yellow-orange in color, are also known as yellow belly and red rock cod.
Yelloweye average 10 to 12 pounds, tend to inhabit depths between 300 and 600 feet, and are exceptionally long lived. Fully mature at about 20 years old, these slow growers have been known to reach up to 121 years. In an effort to help rebuild yelloweye populations, current bag limits are restricted to one fish per year. The window to catch one? June and early July.