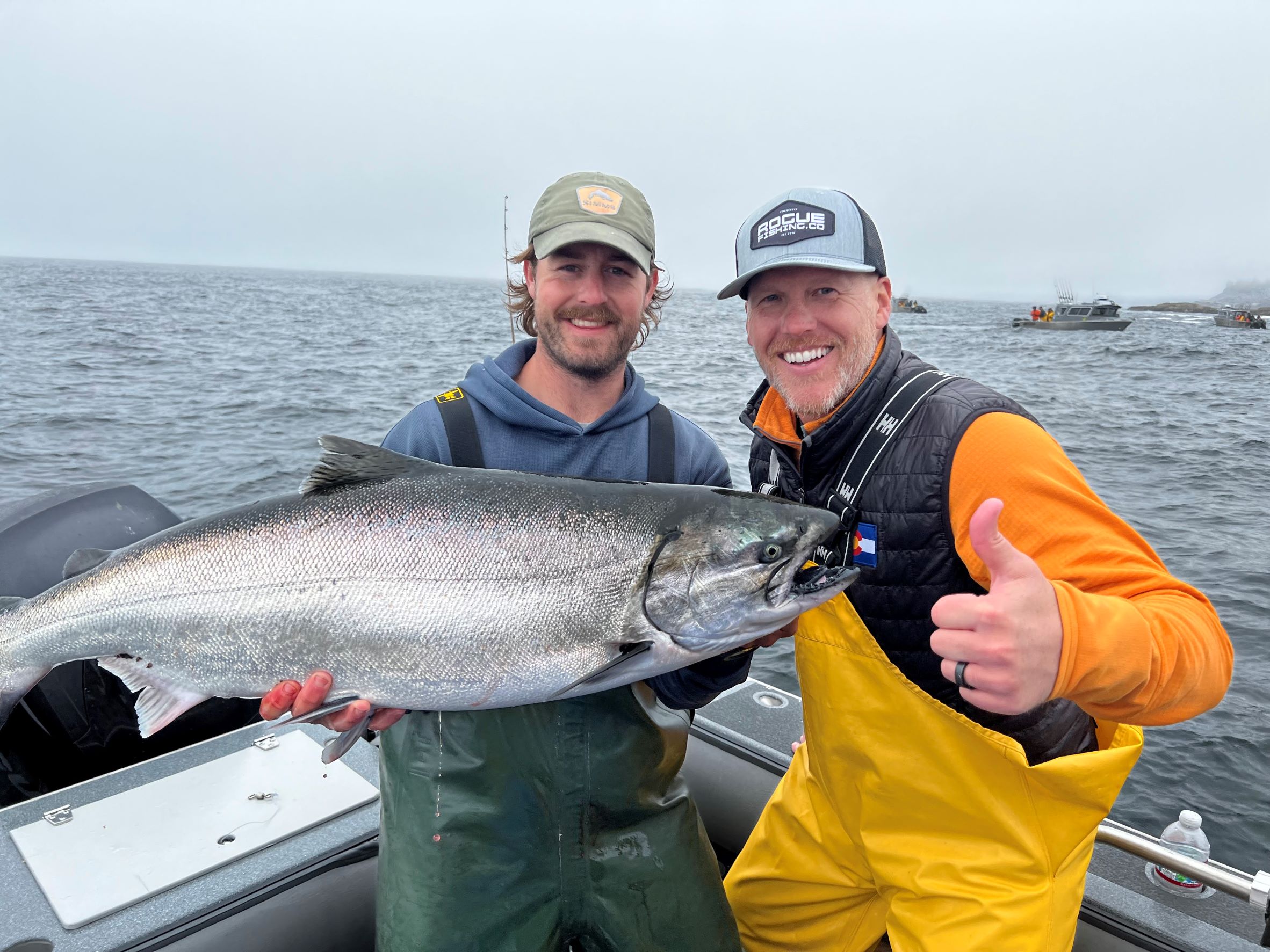 FROM THE GENERAL MANAGER
Yes, We're Open for Kings!
Ready to set your sights on some great king salmon fishing this summer season?  We are, too, and June is looking particularly good on the West side of Prince of Wales Island, our Legendary fishing grounds. 
Salmon fishing in Alaska, and especially in Southeast Alaska, is renown. The salmon return to Waterfall Resort and our waters off the west side of Prince of Wales Island starting in the Spring and lasting into August. This year is no different.  
Alaska Department of Fish and Game (ADFG) recently announced that fresh and saltwater Chinook fishing is closed in the Cook Outlet and Kenai River. These fisheries are 800 miles north (by air) and not comparable to ours. Our 2023 season at Waterfall Resort remains open and ready for you.
Limits for 2023 are announced by ADFG for our whole summer season. Specifically, resident bag and possession limit is two king salmon, and for nonresidents per day (bag limit) is 1 king, 28 inches or longer, with season possession  limits per guest according to early, mid and late season:
June: 3 king salmon
July 1 – 15: 2 king salmon
July 16 – September: 1 king salmon
When you enroll in our King of King Salmon Tournament, you have a chance to win return trips and more.  In June, imagine landing a king a day for 3 days with 3 chances to win King of the Day (KOD).  All KODs are entered in the season-end drawing for a brand-new Ford F-150 truck. 
Even if you don't win KOD, you'll have the joy of fishing in beautiful Alaska and catching delicious wild-caught salmon, silver and king, halibut, lingcod and more to fill your freezer at home.  Here's our fish chart.
Kings (Chinook) are smart, but our expert guides are smart, too, and know where they may be hanging out each day. Learn more about our fishing and how to use our mooching technique by clicking this link.
Our goal Is to assure that our guests return home with lots of healthy, wild-caught fish, cleaned, cut, frozen and carefully packaged, for you to enjoy eating when you return home. Enjoy our recipes from Meagan Bowers, Food and Beverage and Assistant General Manager.
Add to that the unique adventure of staying at our destination fishing resort, a renovated, historical cannery right on the fishing grounds, and you experience an adventure that will stay in your memory lifelong. If you have not made reservations already, call us now to make arrangements for the 2023 season. We have early and late season promos running now: 
800-544-5125
Let's Go Fishing!