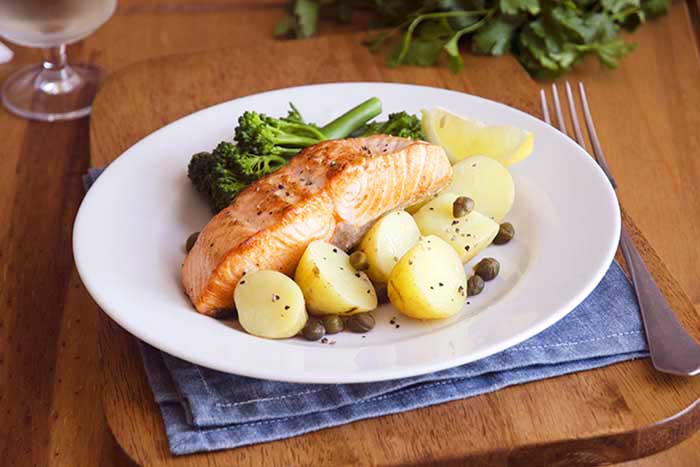 CHEF MEAGAN RECIPE
Simple and Delicious
This is one of those clean, simple dishes for when you want to maximize flavor. It's a crowd-pleaser for all ages and palates, and perfect for showcasing the pure Alaska goodness of that wild king or silver salmon in your freezer.
To make the sauce, meld melted butter with fresh lemon juice, lemon zest, minced garlic, and chopped parsley, adding red pepper flakes and Italian seasoning to make it all sing. Then baste the salmon with the sauce, seal the fish in foil, pop it in the oven to bake, and brown it briefly under the broiler.
Serve it up with potatoes and broccoli or herbed penne pasta. Then uncork a Côtes du Rhône and raise a glass to your health and the New Year!