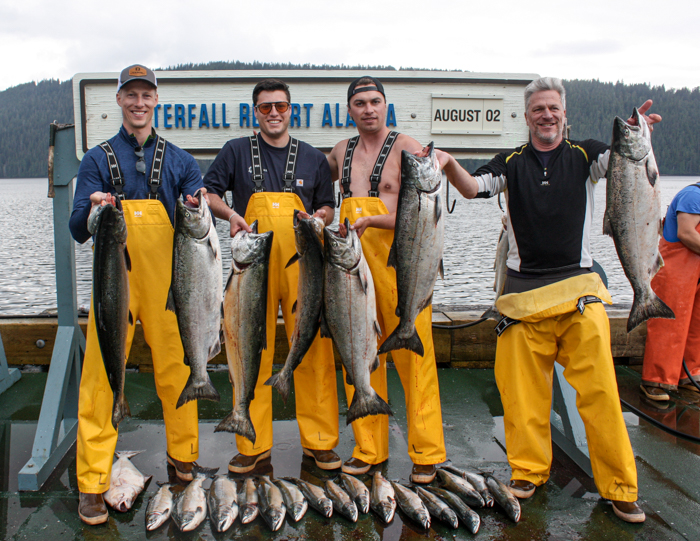 FROM THE GENERAL MANAGER
The 2022 King Salmon Limits
Good news!  The sportfishing group, SEAGO, representing sport and charter operations and fishing guides in Southeast Alaska, met with the Alaska Trollers Association and Territorial Sportsmen Inc. at the State Board of Fisheries to determine a fair and safe way to preserve the King Salmon fishery long term for all parties.  The result? We have a 3-year commitment to keep our Chinook sportfishing limits open all season for a minimum of 3 seasons to come.  This should equate to NO more closures in August!
What does this mean?  Specifically:
June limits: 1 per day bag limit, 3 King Salmon per year (for the season)
July and August: King fishing will remain open all season although there may be reductions on the annual limit starting in July.
For those guests enrolled in our King of King Salmon Tournament, this means more chances to win! In June, if you are able to land a king a day for 3 days, you'll have 3 chances to win King of the Day (KOD) and be entered in the drawing for the brand-new Ford F-150 truck. Even if you don't win, you've had the joy of catching that delicious wild-caught salmon for your freezer and the enjoyment of eating it when you return home.
Salmon fishing in Alaska, and especially in Ketchikan and Southeast Alaska, is renowned. The salmon return to Waterfall Resort and our waters off the west side of Prince of Wales Island each summer in great numbers. They're smart, but our expert guides are smart, too, and know where the kings may be hanging out each day.  Learn more about our fishing and how to use our mooching technique by clicking this link.
Our goal Is to assure that our guests return home with as much fish, cleaned, cut, frozen and carefully packaged, as possible for you to enjoy eating when you return home.  Check out our recipes from Chef Meagan, our Director of Hospitality.
Add to that the unique adventure of staying at our destination fishing resort, a renovated, historical cannery right on the fishing grounds, and you experience an adventure that will stay in your memory lifelong.  
Let's go fishing!