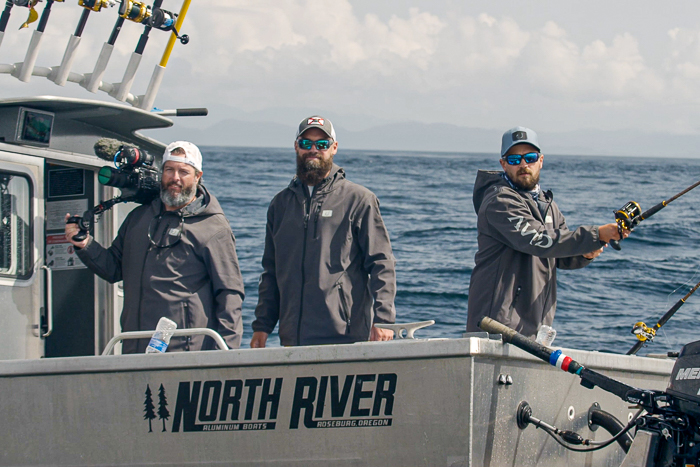 ON PROPERTY
Watch Waterfall Resort on the Discovery Channel
Posted 3/29/2021
We had a great time this past season with Bonnier's Sport Fishing TV (SFTV) crew who came to document the adventure of fishing at Waterfall Resort.  It was not just an honor but fun for the whole Waterfall Resort crew. And now, it's premiering on the Discovery Channel, April 3, at 6:30 a.m.
"Our film crew had a great time during summer of 2020 filming our experience fishing in Alaska at Waterfall Resort. In my opinion, it's one of the best episodes in the show's 20-year history."  — Shawn Bean, SFTV Writer-Director
After the season's premiere on the Discovery Channel of Waterfall Resort Alaska, new episodes will air, rolling out on all the networks listed below and on-demand reaching 1 million viewers or more:

• Discovery Channel:  Saturday, April 3, 6:30 a.m. EST
• Pursuit Network:  Friday, April 2, 1 p.m., and Sunday, April 4, 2 p.m. 
• Bally Sports Sun:  Sunday, April 4, 7:30 p.m., plus multiple airings over the next 12 months 
• Outdoor America:  Check local listings
• Prime Video:  Posted April 17
• SFTV YouTube:  Posted April 17
This 20th season of SFTV marks over 200 airings with 6.5 million viewers and counting. Telling the history and future of fishing -- told one destination at a time, SFTV shares award-winning cinematography and rare archival footage all coming together to showcase heart-pounding fishing action. In addition, it explores how the species, destinations, migrations, and tactics have evolved over the years.