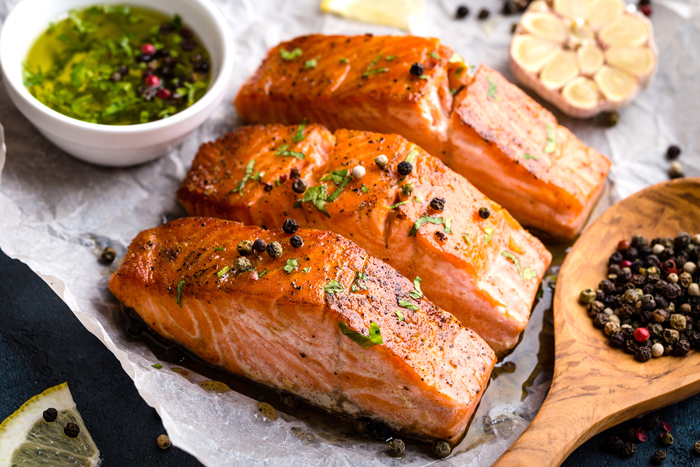 CHEF MEAGAN RECIPE
Roasted King Salmon with Citrus and Vinaigrette
This recipe is so fast and easy it will save you stress on those busy days that turn into busy nights.
Prep takes 15 minutes and once the salmon is roasting you can make the vinaigrette so both are done at the same time.
This versatile recipe can be used with Alaska king salmon, coho salmon, or really any type of fish. It goes great paired with rice, potatoes or even pasta. Any vegetables cooked or raw would be great with the vinaigrette. And what's even better is you can use as much or as little vinaigrette as you would like so you can have left overs to use again.
The only thing left to do once the salmon has rested and you've topped it with the flavorful vinaigrette is to open a bottle of wine or your beverage of choice and sit down and enjoy this light and citrusy salmon.