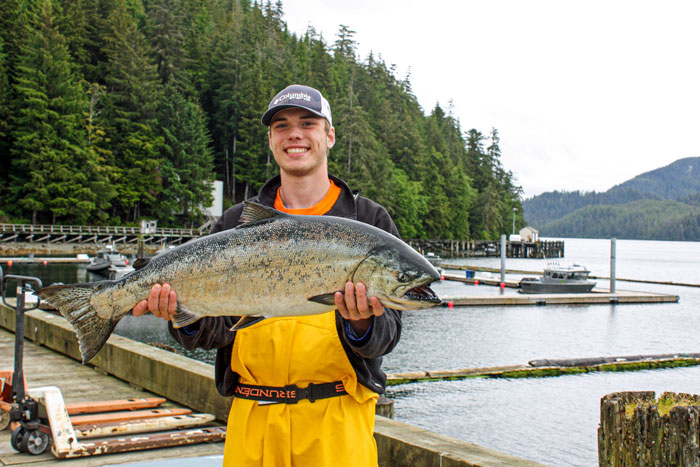 FROM THE GENERAL MANAGER
2021 Alaska King Salmon Limits
Great News! The Alaska Department of Fishing and Game just announced the limits for king salmon fishing in the region where Waterfall Resort Alaska is located.
The 2021 Nonresident King Salmon Limits:
One king salmon daily, 28 inches or longer.
Annual possession limit is four king salmon.
Add more than 20 other varieties of sport fish in our legendary waters, and it's no wonder guests bring home an average of 50 pounds of fillets and custom cuts. Make sure you check out our Fishing Chart & Limits page, where you can always find the most up-to-date information on Southeast Alaska's fishing limits. 
And if you've ever dreamed of landing a tournament-winning Alaska king salmon, we've got you covered! Our King of Kings Salmon Tournament is a highlight of the fishing season. Go for "King of the Day" or "King of Kings." Prizes are awarded for the king catch of the day, the week, the month, and the season, and include tournament caps, fishing gear, return trips to Waterfall Resort, and cash prizes.
With only a few dates available, now's the time to book your trip. But don't wait, good news about king salmon fishing spreads fast. 
Let's go fishing!