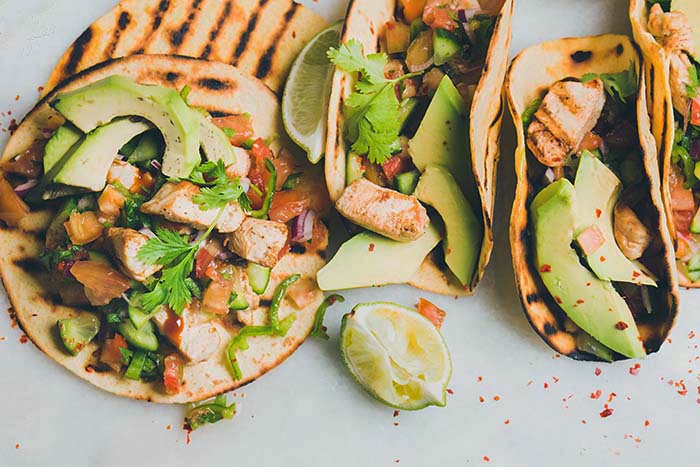 CHEF MEAGAN RECIPE
Silver Salmon Tacos
This sublime recipe goes beyond the typical fish tacos and makes a stellar spring dish for lunch, dinner, even a potluck. The homemade salsa and fresh avocado slices combine with blackened salmon and charred tortillas to create a rich medley of flavors.
Jalapeño and chipotle peppers bring the fire. Secret salsa ingredients include two select veggies: seeded and chopped English cucumber and coarse diced Roma tomatoes, plus red onions, the de rigueur cilantro, fresh lime juice, and a taste of honey. Beyond that, the salmon seasoning knocks it all into the stratosphere: smoked paprika, ground cumin, thyme, oregano, onion, garlic, and chili powder.
Cook it up on your outdoor grill, gas stovetop, or under the broiler. Either way, it's all about watching the flame—and serving it with your favorite Mexican beer.