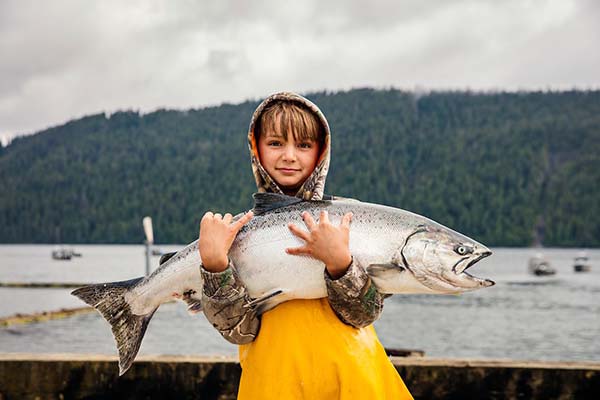 FISH STORY
Angler's Quiz
It's easy to think you have this down. Of course you know your kings from your cohos, right? To find out, take the Alaska Department of Fish and Game's handy Online Quiz, a great way to learn about the salmon on the end of your line. You can prep for it by checking out our fish chart.
Of the handful of Pacific salmon, some species have spotted tails or fins, some have black jaws, some migrate thousands of miles, some have silver flanks, some live longer than others, some are prized by chefs, some have distinctive lateral lines, all sport singular looks during their spawning stages, and on and on.....
You think you know your kings and silvers from your pinks and sockeyes, but it can be pretty challenging. The good news? You can take the ADFG quiz as many times as you like to get it right. And when you're fishing with us, it's all moot. Just count on the expertise of our U.S. Coast Guard licensed fishing guides.