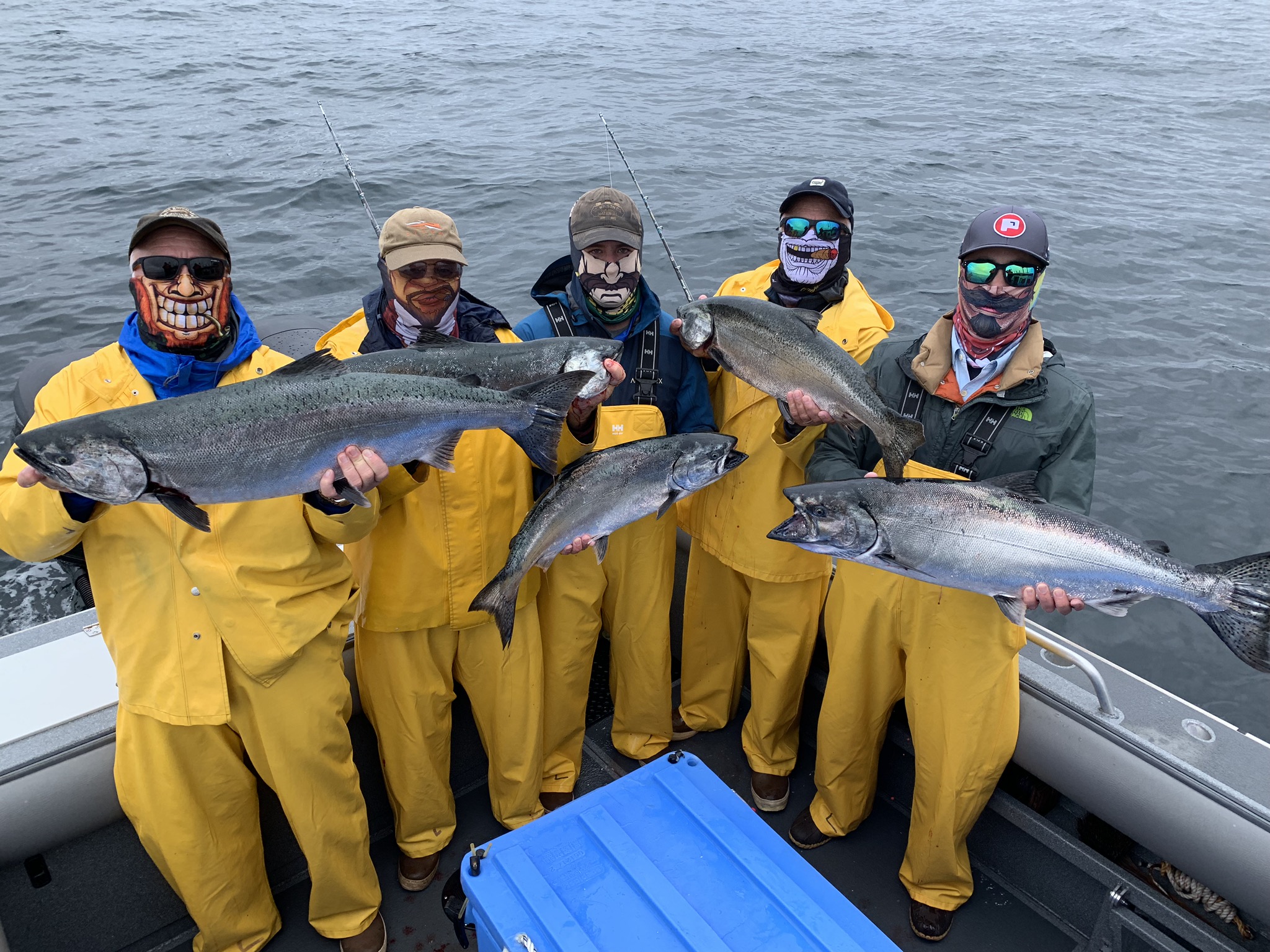 FROM THE GENERAL MANAGER
2019 Photo Contest Winners
Posted 1/17/2020
The 2019 photo contest was an exceptional one with so many beautiful and fun photos featuring some great stories behind the scenes. 96 photos were entered by 22 different guests, from our "Hawaiian Ohana" who have been coming annually for many years to guests who visited us for the first time, some having won a trip through their work.  Everyone to whom we spoke expressed what a great time they had, and our crew had a great time with each of them, too.
So, by the votes cast on our Facebook album, the winners are….
In the Resort Category: Brandi Lawler
In the Nature Category: Joe Waldron
In the Fishing Category: Donald King
Brandi Lawler was a first time visitor to Alaska and guest with us having come with Mercedes Benz. "It was one of the best vacations of my life," exclaims Brandi.  "I had a fantastic guide, Captain Jeff, and I made new friends like Sarah from Seattle who is in the photo with me. It was the total experience with all the surrounding wildlife including the deer, bears, eagles, whales and, of course, Ron at the Lagoon Saloon. I'm definitely coming back!"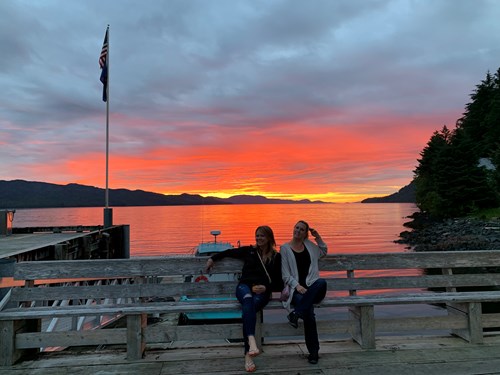 Joe Waldron's photo of the humpback whale feeding is a story on its own.  When asked if he used a telephoto lens, he replied, "No!  When Captain Jeff saw a whale breaching, I ran in the cabin and got my long lens. By the time I was back on deck, there were bubbles next to the boat. I had to step back as far as possible to get the shot, and let me tell you, whale breath is nasty smelling!"  Joe came with his wife and friends of 45 years, Kathy Barry and her husband. In 2018, Kathy won the tournament for the largest silver salmon. Seems to be a winning group of friends!
Donald King (who, by the way, is NOT related to Stephen King the author – we asked) and his family are avid hunters and fishermen who have spent most of their outdoor time in South Eastern USA.  When they decided to do a "guys fishing trip" together, his Uncle Steve had been to Waterfall once before with a company and encouraged the Alaska trip. As for the masks, Donald shared, "I was inspired on a fishing trip in the Florida Keys. A guy pulled out a mask, so I asked where to order them and got each mask designed to the personality of my two uncles, cousin and dad." When asked about the difference in the fishing between Florida and Alaska, Donald replied, "In Alaska, you've got this incredible backdrop of scenery while you're fishing. It was great!  We each caught our limits in salmon and halibut. Stephen landed a 63 pounder. We loved everything, even watching the cutters process the fish not to mention the food, golf drive, and Lagoon Saloon."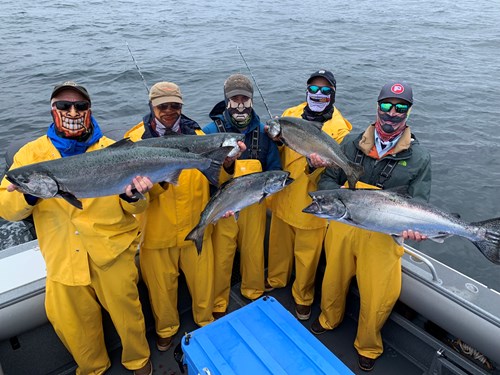 Each winner receives a $150 gift certificate for the Waterfall Resort General Store.  Thank you to everyone who entered! We have enjoyed all of your incredible photos.