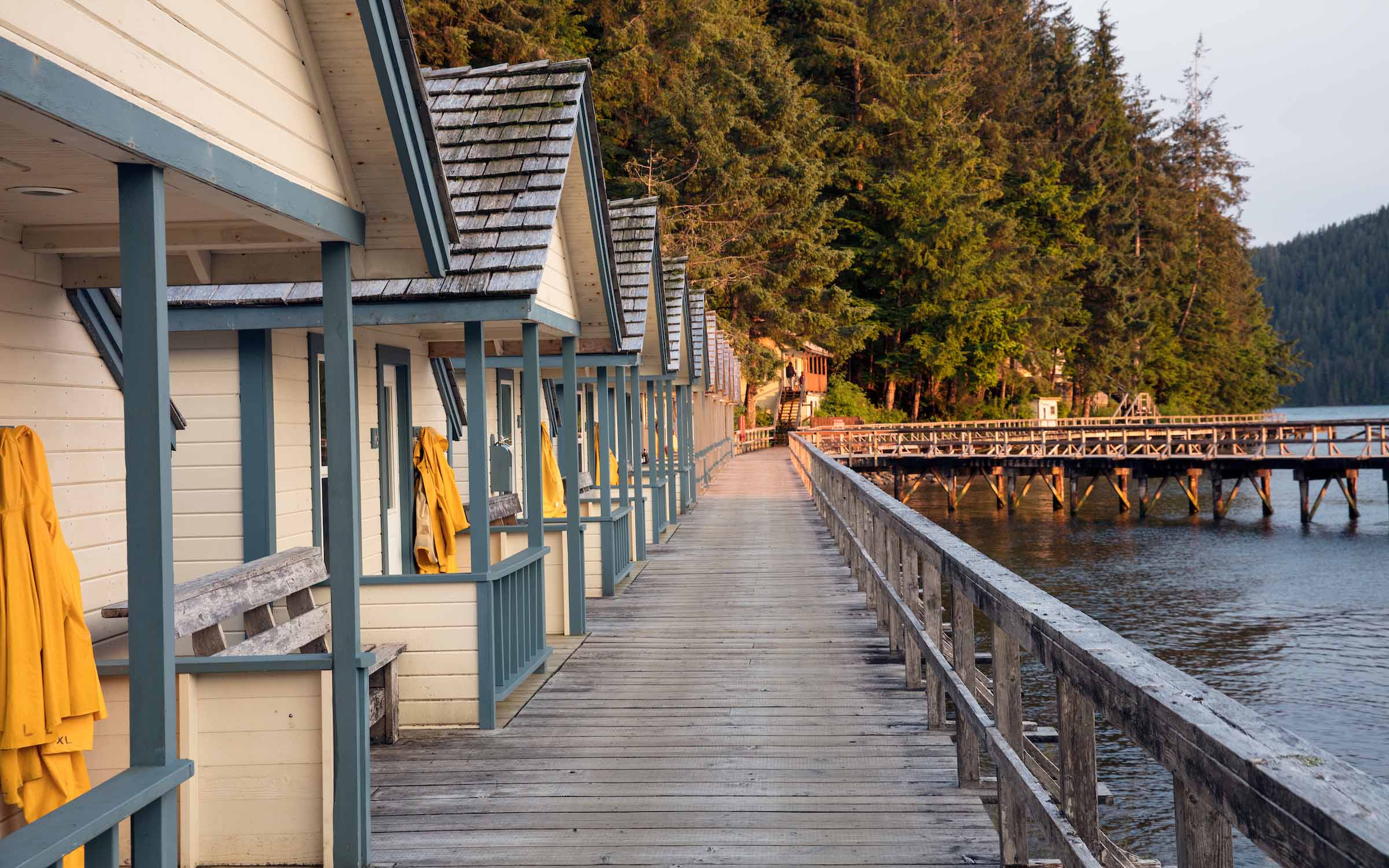 FROM THE GENERAL MANAGER
Two New Cabins at Waterfall Resort Alaska
Our occupancy is growing!  Demand has been so high that we decided to build two more cabins. They are in process now and will have some nice features:
Slightly larger in size
A bigger bathroom and shower
King Size Beds
Heated Floors
Televisions
Ceiling Fans
ADA compliant (1 cabin of the 2)
Can you imagine the fun of fishing in Alaska and coming back to the comfort of a brand-new cabin with a view like this?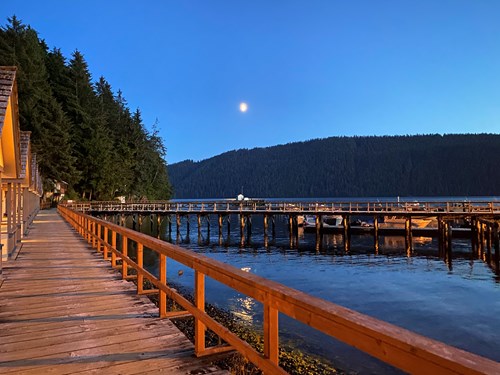 Cabin Walk Photo by guest Neil Massa
Adding the two makes it a total of 28 cabins, and many are already booked. 
We hope you can come enjoy the midnight sun after a great meal and drink, maybe a walk to our namesake waterfall where you'll see deer and bear along the way (no worries – the bears step aside in the woods).  In fact, one year, guest James Ward took this photo of a baby bear outside his cabin window!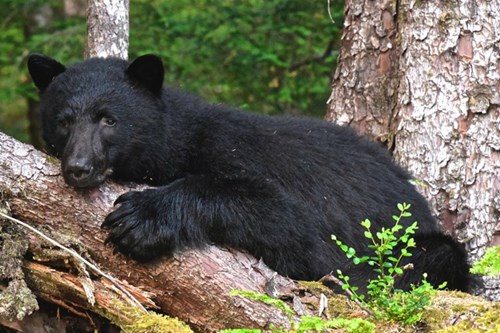 So, in addition to great fishing all day, you'll find beauty, wildlife, delicious food and drink, fun at the Lagoon Saloon and mild, relaxing walks where you'll fall in love with the surroundings.  Simply unplug and enjoy Alaska's gifts. You'll make some lifelong memories and take home some delicious wild-caught fish to fill your freezer.
Let's go fishing!