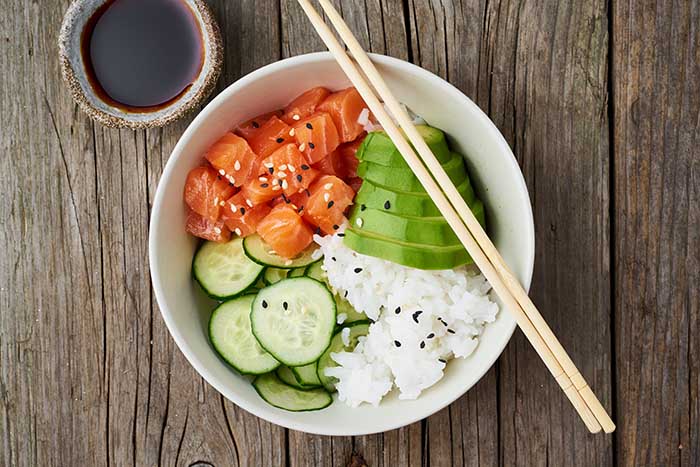 CHEF MEAGAN RECIPE
Coho Poke
Those of you who love to eat but are all thumbs in the kitchen are bound to appreciate this bullet-proof recipe for salmon poke. You'll need a boned salmon fillet, a sharp knife, a mixing bowl, and a handful of ingredients for the tangy marinade: soy sauce, black and white sesame seeds, sea salt, fresh ground pepper, and mirin, a sweet Japanese rice wine.
Large dice the fish, pop it in the bowl, add remaining ingredients and toss gently. The acidic mirin essentially "cooks" the fish. Spoon into serving bowls alongside fluffy white rice and mirin-drizzled avocado and cucumber slices.
Or, for added flavor complexity, try accompaniments such as sliced radishes, green peas, dried seaweed strips, or bean sprouts, and garnish with chopped cilantro and green onions. The finishing touch? Sake or a chilled hefeweizen.