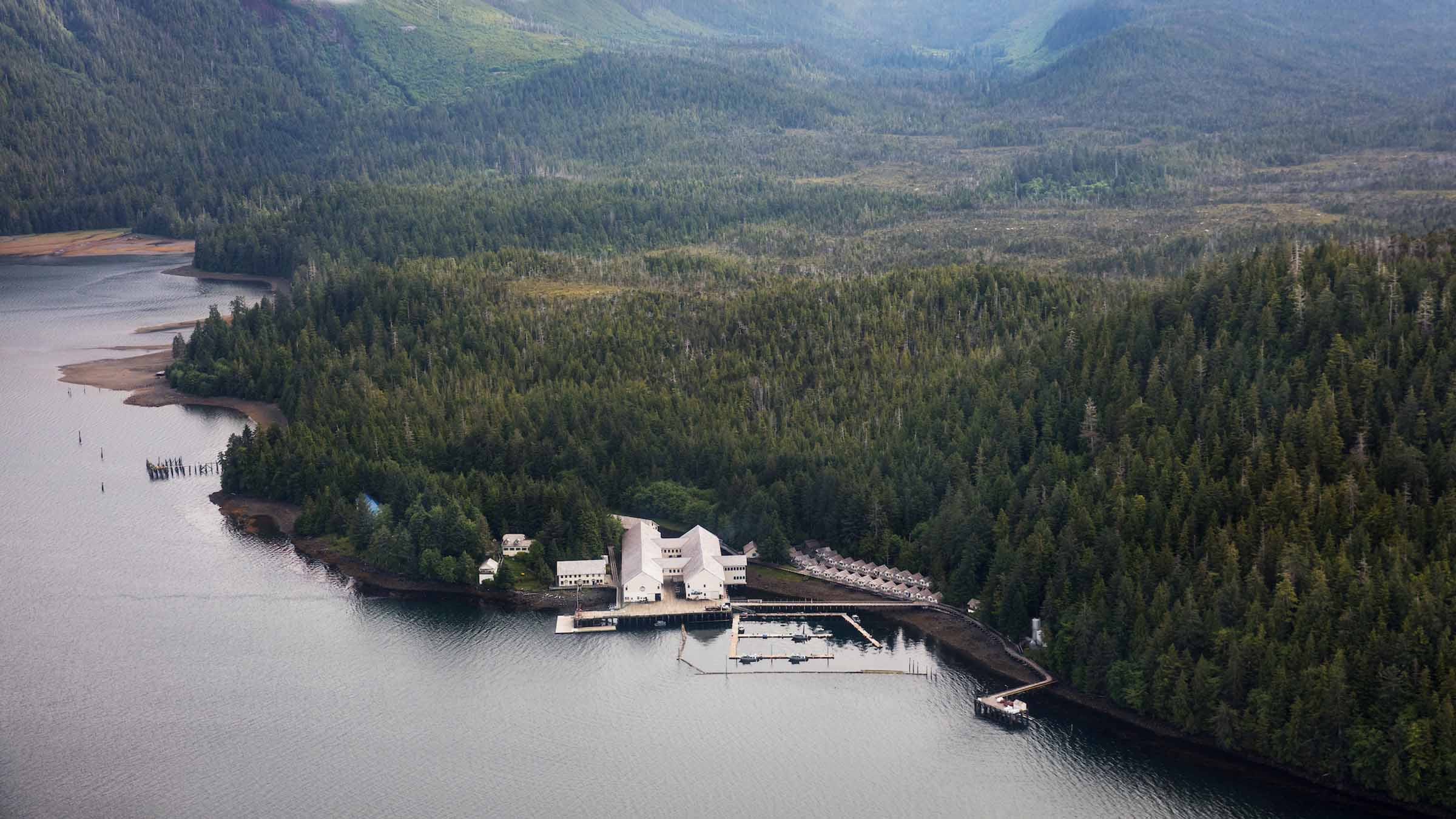 ON PROPERTY
Make 2021 Your Alaska Year
Posted 2/24/2021
With 2020 behind us and 2021 shaping up to become a year to enjoy some freedoms while staying safe, is it any wonder that wide-open spaces are the trend for travel?  Break free from 2020 and come to Alaska.
Alaska's Governor Mike Dunleavy welcomes you to stretch your legs and enjoy Alaska's majestic beauty, adventure and incredible wildlife.  He suggests you plan that bucket-list trip this year because why wait?  Wander wide and discover more!  Take just 1-minute to enjoy Alaska virtually and watch this video by #TravelAlaska:
Travel & Leisure Magazine placed Alaska's coast as the #1 travel destination in 2021.  Trips to Discover and The Points Guy also included Alaska in their exotic and hot destinations for 2021.  Cruise lines are still not available to bring you, but there's a better way!  Come on your own to experience some of the best fishing in the world and more. 
Ketchikan is your first stop on the way to Waterfall Resort Alaska. Situated at the southernmost entrance to Alaska, we're on the famed Inside Passage—a network of waterways that snake through some of the most jaw-droppingly beautiful wilderness in the world.  This area is famous for:
feisty and big salmon,
gigantic halibut, toothy lingcod and delicious varieties of rock fish,
idyllic scenery,
an incredibly rich Alaska Native culture,
Ketchikan's historic bars, restaurants, art shops and, of course, Creek Street.
A 40-minute float plane ride from Ketchikan brings you to Waterfall Resort, a historic cannery that helped feed WWII troops and that is now our 5-star fishing resort. Not only is the trip there exciting, the fishing is fantastic, plus the food, drink, fun and guest service our focal point.
Make 2021 your bucket-list year and take home lifelong memories.  Enjoy social distance at Waterfall.  Our safety protocols are well in-place with a successful 2020-season during the pandemic.
Call now before all our dates are filled 800-544-5125.
Make 2021 Your Alaska Year.