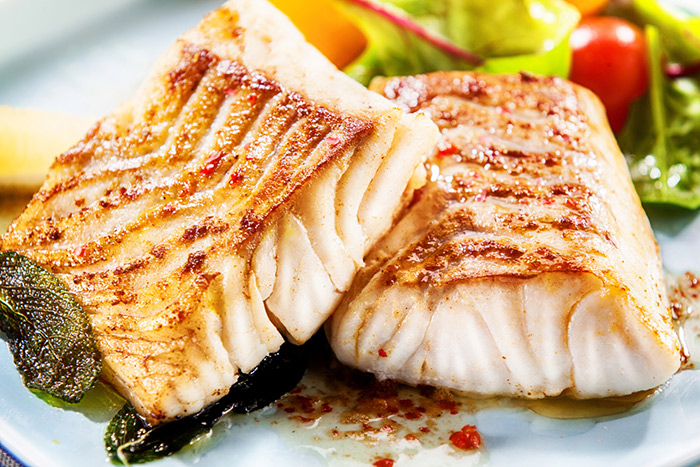 CHEF MEAGAN RECIPE
Spanish Style Lingcod
Lingcod is very versatile and easy to prepare. This Spanish Style version is great around the holidays accompanied by anything from creamy mashed potatoes to oven roasted garbanzo beans. It is as rich in flavor as it is easy to prepare. This recipe will delight and surprise your guests over this holiday season because it is out of the normal holiday profile but just as comforting. We think this could become a new winter favorite with your family and friends.
This dish pairs great with a glass of chilled cave, any dry spanish red wine, or crisp lager.
Helpful hint:
When searing the fish, first pat the fillet dry with a paper towel and make sure your oil is just starting to smoke. Season only with salt (because pepper burns and becomes bitter). Once you place your dried fish in the pan do not move it until you start to see a crust forming up the corners just slightly. This will ensure a beautifully browned and crispy crust.