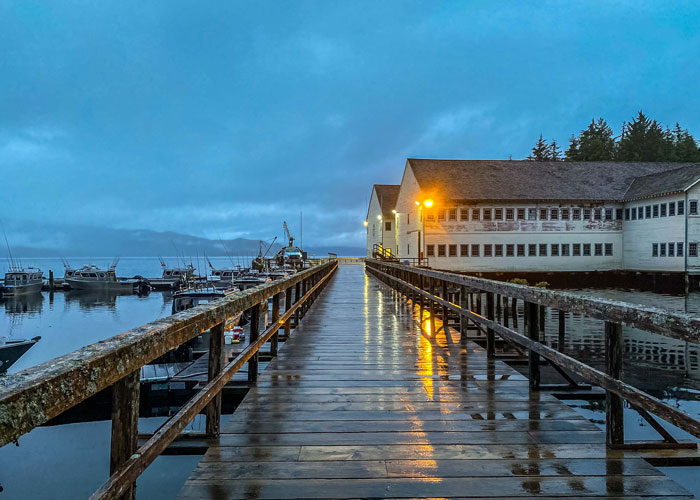 FISH STORY
Now's Your Time to Enter
Our Annual Waterfall Resort Photo Contest is open for submissions, and we're looking for your wildest, most exciting shots—the very best of the best. Our three photo contest categories are "Best Fishing," "Best Resort," and "Best Wildlife & Nature." Don't forget - this year we've added a video category!  Use your best judgment on which category to enter, or go for all three. Here are a few guidelines we suggest you follow for each category:
Fishing:

 

Shots of fish, guides, anglers (other than yourself, unless you took the actual shot), any fishing action or portrait on the water, aboard our boats, or at the Waterfall docks.
Resort:

 

Anything on land that includes our lodge facilities, including shots of buildings, crew, food and drink, your buddies in the saloon, at the golf tee....
Wildlife & Nature:

 

Plants, animals, landscapes, seascapes, our waterfall, the natural world of our 52-acre setting on Prince of Wales Island.
Video:

Can be interview, story-telling format, candid video of guest(s) or any of the above 3 categories (Fishing, Nature, or Resort)
There will be a total of 4 winners, one in each category.  Content will be voted by the social media public on Facebook, Instagram and YouTube so use your imagination to capture views. Any inappropriate content will be eliminated from the contest and not posted to social media.
Each winner will land a $150 Gift Certificate good for merchandise in our General Store* plus get bragging rights on social media and coverage in our newsletter and blog. Entry Deadline: October 1, 2021.
So what does a prize-winning photograph look like? Anything from a breaching orca to a captivating portrait of your high-fiving pal to your guide baiting your hook to a bald eagle on a cliff to a black bear by the lagoon to your ham-and-cheese omelet at breakfast to your son swinging a golf club to a late-night Alaska sunset.
You can check out last year's contest winners on our Facebook page, and don't hesitate to be creative with your entries. Each year's contest brings a fresh new perspective.
*Photo by Cindy Cobb of Savery, Wyoming