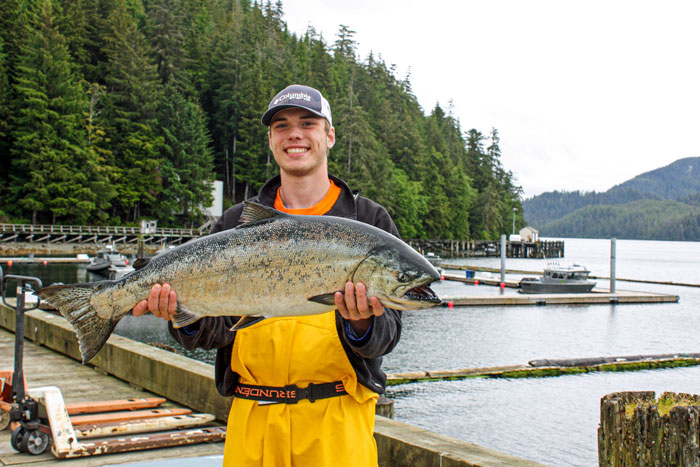 FROM THE GENERAL MANAGER
2021 Health & Safety
Keeping our Guests Safe
The wellbeing and health of our guests and employees is our top priority. The Waterfall Resort team is committed to upholding the highest level of sanitation standards and we're taking every precaution to protect our guests, community, and staff. We have made several adjustments to our operations to ensure your safety, summarized below.
Please review our completed 2021 Covid-19 mitigation plan here. 
Testing and Vaccinations
Last season, in 2020, due to required testing by the State of Alaska and careful safety procedures, Waterfall Resort did not experience any serious health issues.  Therefore, for the safety of all, following the same protocol as last year is required for all our guests:
It is required that all guests either provide proof of vaccination or be tested and provide proof of a negative result of a COVID PCR test within 96 hours of their departure to Alaska. Guests are required to upload a copy of their vaccination cards or negative test results onto their Waterfall registration for their trip. If guests choose to test, they may use testing in their hometown, or Kallaco Health and Technology test kits can be sent out to guests who request them (cost to be paid by the guest).  This can be set up by Waterfall.
All guests will be requested to complete a health questionnaire prior to leaving home and be subject to a touchless temperature screening before boarding on any floatplane out to Waterfall Resort.
Masks
Masks are required when in retail outlets, (Store/Bar/Dining Room) except when eating or drinking. They are not required while fishing on the boat but are while in the cabin of the boat. Mask are required on the float plane ride and during the check in process.
Community Protection
In the case of guest arrival early requiring a night's stay in Ketchikan, Waterfall Resort highly encourages limited interaction with the community and wearing masks when in public for the safety of all, prior to leaving for the resort. 
Guest Dining
For guest dinner services, there will be 2 different dining times, as well as the option for take-away meals for in-room dining with disposable ware. All guests will be seated with people that were on the same boat they fished on during the day to reduce the amount of close contact between individuals.
Cleaning
All accommodations, common areas, restrooms, kitchen and dining areas will be cleaned daily per hospitality facility guidelines as prescribed by the

 

CDC

 

and

 

Eco Lab

.  Staff will provide for hourly, touch-point sanitization (e.g., workstations, equipment, screens, doorknobs, restrooms) throughout lodge common-areas. 
Boats will be sanitized daily, inside and out, with appropriate products. This will include all surfaces that are common or easily accessible by the guests fishing, including rods and reels. Guides will perform hourly touch-point sanitization (e.g., workstations, equipment, screens, doorknobs, restrooms) as required by state mandate. Contact areas of the heads will be wiped down after each use
You can view Waterfall Resort's complete mitigation plan by click here or going to www.waterfallresort.com/covid-19-mitigation-guidelines.
If you have any questions, please call 800-544-5125 or email us at reservations@waterfallresort.com. 
We look forward to you hosting you this season!