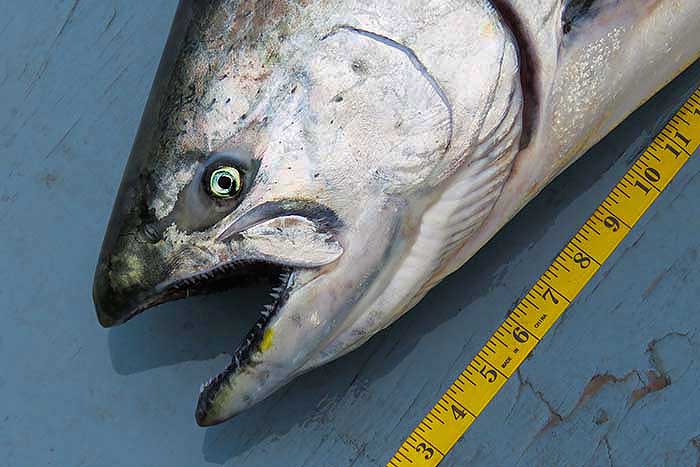 FISH STORY
King Salmon Update
The Alaska Department of Fish and Game has announced the sport-fishing limits for the 2019 season, and they're holding steady with no reductions or changes from last year. For nonresidents angling in our waters, limits remain one king daily, 28 inches or longer; annual possession limits are three fish in June, one fish in July and August. 
Last season, during our King of Kings Salmon Tournament, Jeremiah Newens of Martinez, California, won King of the Month for June with a 41.5-pounder. In July, Tony Perkins of Kirkland, Washington, landed a 48.2-pound fish that scored him King of the Month as well as the 2018 championship. And in August, Andre Burchette took top honors with a 47.8-pound king, a trifecta that scored him King of the Day, King of the Month, and First-Time Guest King of the Season.
For the record, Southeast Alaska kings average 14 to 17 pounds. The Waterfall Resort record? That's held by Gretchen Porter of Newport Beach, California, who boated a 79.2-pounder in July 2004. And if you haven't guessed already, that beauty above (King of the Day Justin Dunn's 43.2-pound catch in August 2016) was nearly four feet long.